Treadmill VS Outdoor Running: Which is Better?
Treadmill vs. Outside Running
The debate over whether running outside or on treadmills is "better" is not a new one. Some people will tell you that running outdoors improve stability by forcing you to navigate ever-changing terrain. Others will insist that a treadmill forces you to sustain speed and performance levels that might otherwise lag outdoors.
Ultimately, there is no right or wrong answer to the debate. Both methodologies have their pros and cons based on your individual training needs and goals.
Pros and Cons of Treadmills
Treadmills are one of the most popular pieces of cardiovascular equipment both at home and in gyms.
Among the advantages of treadmill running:
There are no weather and temperature constraints.
You can stop anytime you want.
The smooth, cushioned surface is easier on the joints.
You can have easier access to restrooms when needed.
You can do it alone and at any hour.
While treadmills are considered the safer option by most users, the CPSC reports that there are over 24,000 treadmill-related injuries in the U.S. each year. These include sprains, falls, head injuries, and cardiovascular events in people who either ran too fast or pushed too hard.
Another important point is that most treadmills do not have a downward incline feature which you need to strengthen the at the front of your legs. Similarly, there are no turns on a treadmill machine, limiting your ability to improve your lateral agility.
Pros and Cons of Outside Running
While elite athletes will use a treadmill as part of their training routine, they will do the majority of their running outdoors on tracks, trails, or pavement. The advantages of outside running are simple:
You don't need a gym membership.
You can continue training even when traveling.
It provides sport-specific training for road races.
It allows you to enjoy nature and breathe fresh air.
It can be motivating as it requires you to complete a distance goal rather than just stepping off a machine.
Outdoor running also brings a risk of injury. According to research from the University of Applied Sciences in the Netherlands, anywhere from 7.2 percent to 50 percent of runners will experience some sort of injury. Knee injuries are by far the most common, followed by lower leg, foot, and ankle injuries, respectively.
Perceived vs. Real Benefits
Athletes can get the same workout whether running on a treadmill or outside as long as they maintain the same effort level. But "effort," in and of itself, is a highly variable measure.
Clinically speaking, effort is based not only on your heart rate but a phenomenon known as perceived exertion. Perceived exertion refers specifically to how "hard" you consider an activity to be, irrespective of how your body responds to that activity.
For example, the perceived exertion of running indoors will generally be less than running outdoors on a rainy day even if you burn more calories or have a faster heart rate. On a sunny day, the very act of running up a hill may be perceived to be "harder" than running at the same incline and distance on a treadmill.
Perceived exertion matters because we tend to give up sooner if something is perceived to be difficult. This psychological component can influence how much we get out of one exercise compared to the next.
However, if assessing the real, rather than perceived, benefits of running, outdoor running will usually come out on top. Even if you run at the same pace on a treadmill, you will generally expend more energy running outdoors. This is not only due to variations in terrain, weather, and wind conditions; the treadmill ultimately does a lot of the work for you by propelling you forward.
To compensate for the difference between the treadmill and outdoors running, race runners will often increase the incline of the treadmill by anywhere from 1 to 5 percent during training.
Still, it doesn't mean that a treadmill will even come close to providing you with the skills needed to effectively run a race.
The Verdict
On the other hand, if training for a race event, you will clearly benefit more from running outside. While you can incorporate treadmill running to improve your cardio health, limit it to no more than 40 percent of your overall training.
By running outdoors, your muscles and joints will be more conditioned to the varied terrain you'll encounter in a race. You'll be better able to adapt to changes in weather and know when to exert extra effort when faced with elevations or known obstacles.
Video: Is It Better for You to Run Outdoors or on a Treadmill? | Earth Lab
Treadmill vs. Outside Running images
2019 year - Treadmill vs. Outside Running pictures
Treadmill vs. Outside Running advise photo
Treadmill vs. Outside Running foto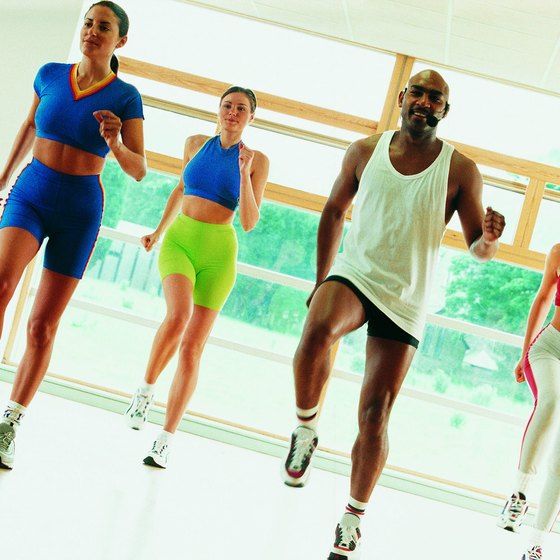 Treadmill vs. Outside Running new images
pictures How to Become a Breeder
Holistic dentistry and why it is your best friend for all things dentalHM Embraces Black for The Winter 2015 CollectionHow to Make a Plastic Bottle Mosquito Trap
Best Buys For Problem SkinFiona Bruce: My Life in Antiques
5 Scary Things That Happen When You Dont Brush Your Teeth10 Foods to Eat for a Flat Stomach(Seriously)
Watch Treadmill vs. Outside Running video
Communication on this topic: Treadmill vs. Outside Running, treadmill-vs-outside-running/ , treadmill-vs-outside-running/
Related News
Samsung Note 7 software update warns recalled devices
Military Haircuts For Men 2019
6 Women Open Up About The Reality Of Being Single In Your 40s
A Gold-Studded Country Wedding at a Private Residence in Meeker, Colorado
The Most Iconic Denim Looks Of All Time
My Vegan Heart: How Changing My Diet Changed My Life
Beauty Recipe: Bold BlackEyeliner
Cheryl calls in Prince Charles's divorce lawyer
John Torode's Purple Sprouting Broccoli Linguine Recipe
Discover Sydneys Best Kept Secrets With The HUNT
Date: 31.12.2018, 18:56 / Views: 94382
---