10: The Weirdest Diet Tricks Celebrities Swear By | Beyonce to J-LO and more
The Weirdest Diet Tricks Celebrities Swear By
It's tougher than ever for celebrities to live and age under the scrutiny of public pressure, if their continual body-shaming is any evidence. And while some claim to eat cheeseburgers and work out whenever they feel like it, others are taking...unconventional means to trim their waists. Japanese potatoes? Baby food? Whiskey? Ahead, some of the strangest diet and anti-aging hacks stars have ever tried.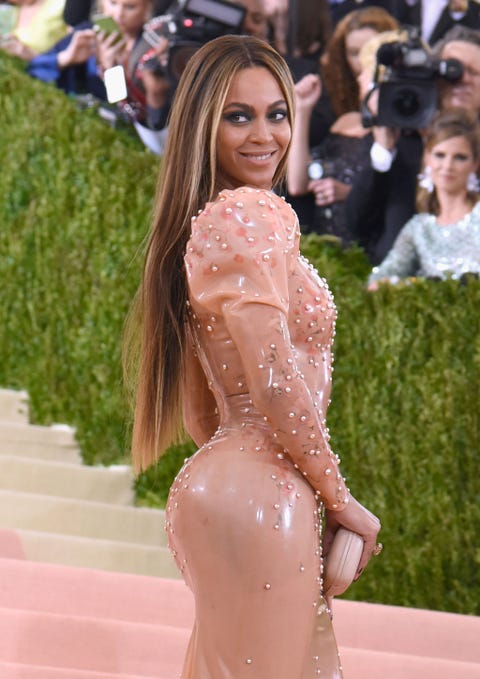 Beyoncé
Even though Beyoncé's known for her curves, she once made headlines for the Master Cleanse liquid diet that she used to lose weight forDreamgirls. Known as the "Lemonade" diet, the Master Cleanse recommends an elixir consisting of water, lemon juice, maple syrup, and cayenne pepper. For now, she seems to have sworn off juice cleanses in favor of temporary veganism, which eliminates all animal products from your diet.
Advertisement - Continue Reading Below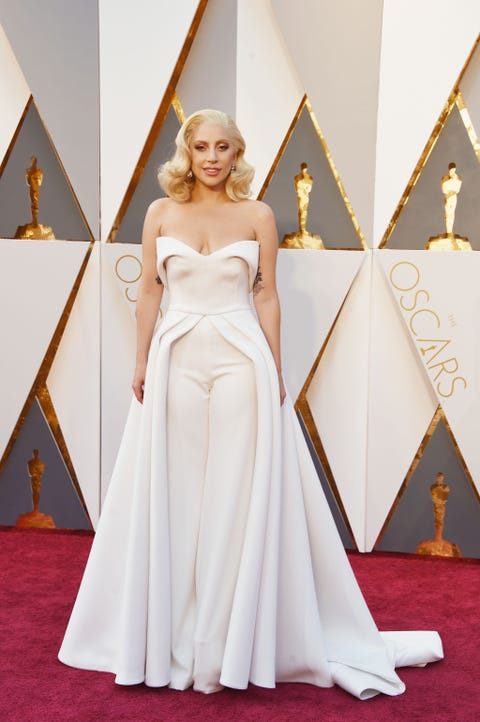 Lady Gaga
One diet trick we could really get behind if it actually works is Lady Gaga's fabulous drunk diet consisting of, well, whiskey when you want it and carb-less meals. This pop star treatment also recommends working out while hungover, so we hope you've got the stomach for it.
Advertisement - Continue Reading Below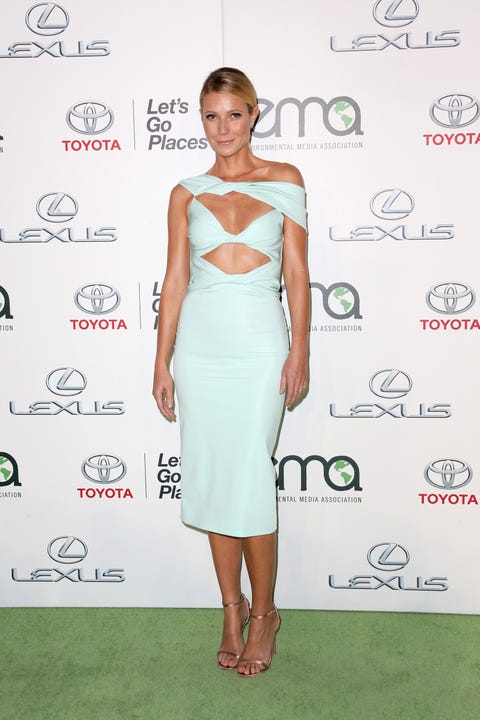 Gwyneth Paltrow
Goop queen Gwyneth Paltrow is never shy about disclosing her life and health tips, and she claims that she owes her healthy figure to an allergy-combating and digestion-boosting Elimination Diet. The regimen cuts foods like gluten, dairy, and red meat from your diet (*sigh*) and the cleanse lasts all of 21 days, but beauty is pain, right?
Advertisement - Continue Reading Below
Olivia Munn
Ah, aging. What's a star to do when she notices that her morning wrinkles are getting more persistent with time? Look to Japan for some age-defying beauty hacks, of course.
Olivia Munn recently noted to the Cut that she eats Japanese potatoes for the fitness and aging benefits, saying, "I get my potatoes from a Japanese market. I'll take one sweet potato, slice it into one-inch-thick slices, and then dust it with olive oil and cinnamon, put it in the oven, and do that as dessert. I'll eat those as often as I can — a couple every day. I know there are vitamins or supplements with hyaluronic acid, but I didn't feel like I saw as much of a difference as I did getting it from the natural source." Beats splurging on an expensive night cream, we suppose.
Advertisement - Continue Reading Below
Sarah Michelle Gellar
A health plan supported by grandmothers everywhere is Sarah Michelle Gellar's cabbage soup diet, a seven-day cleanse with cabbage as its main source of nutrients. The diet does allow for other small food items, but the main focus is the low-calorie vegetable which stars claim helps them lose weight on a time crunch.
Advertisement - Continue Reading Below
Advertisement - Continue Reading Below
Miranda Kerr
Is there any problem that coconut oil can't solve? Jury's still out on that one, but take Miranda Kerr's advice as food for thought: The supermodel takes a spoonful of unrefined coconut oil with food every day to combat bloating and speed up digestion.
Advertisement - Continue Reading Below
Liv Tyler
'90s icon Liv Tyler has been around the block more than a few times in Hollywood, so naturally, you listen up when she reveals one of her unsung wellness and beauty heroes. Wait for it: cold showers. Tyler once noted that "a hairstylist friend told me [it] closes the hair cuticle...and I always feel like it makes you a little bit skinnier."
Advertisement - Continue Reading Below
Reese Witherspoon
We may already know Reese Witherspoon's secret to fitting in her Legally Blonde clothes 15 years later. The Southern Belle, along with Gwyneth Paltrow and Jennifer Aniston, has been linked to a diet ofbaby food in the past. The little vitamin-rich jars allow for a low-calorie diet that presumably helps you resist overeating. Hmmm.
Advertisement - Continue Reading Below
Christina Aguilera
Definitely one of the most creative diets of the bunch, Christina Aguilera opts for one that allows her to make colorful choices. Literally. The 7-Day Color Diet only allows you to eat food of one color per day, as follows: white, red, green, orange, purple, yellow, etc. Bigger question: Does a cheese puff count as orange?
Advertisement - Continue Reading Below
Megan Fox
Megan Fox is the bravest of us all when it comes to "beauty is pain."The Transformersstar reportedly takes a shot of apple cider vinegar (the smell! the taste!) every morning to support digestion.
Advertisement - Continue Reading Below
Advertisement - Continue Reading Below
Karl Lagerfeld
Chanel and Fendi designer Karl Lagerfeld always looks the picture of chic, but how does he maintain such a svelte figure? Lagerfeld toldHarper's Bazaarthat he relies on chocolate-flavored protein shakes, steamed apples, and bottles upon bottles of Diet Coke every day to keep him in tip-top form. We can't be certain of the health benefits there, but if it boosts his creative process in the couture arena, we're here for it.
Advertisement - Continue Reading Below
Natalie Portman
Keeping up a ballerina body sounds just about as fun as it sounds. As Portman relayed during press forBlack Swan, she survived on a diet of almonds and carrots to lose 20 pounds for the movie. Ouch.
Advertisement - Continue Reading Below
Madonna
Madge looks directly to the moon for guidance on her food intake, as prescribed by the Lunar Diet she follows. Known as the Werewolf Plan, the liquid cleanse involves only ingesting water or juice when it's a full moon or new moon. The Queen of Pop also swears by sea vegetables, a salty diet including different types of seaweed that are supposed to be rich in fiber.
Advertisement - Continue Reading Below
Snooki
Jersey Shore star Snooki took the dream route for keeping off baby weight during her pregnancy by opting for a diet of...cookies. Yep, Dr. Siegal's Cookie Diet apparently allowed her to make the most of sugar cravings during the day with six of his special cookies en lieu of breakfast and lunch, followed by a healthy dinner of chicken or fish.
Video: Gordon Ramsay Blindfolding Celebs & Feeding Them Strange Foods | COMPILATION
The Weirdest Diet Tricks Celebrities Swear By images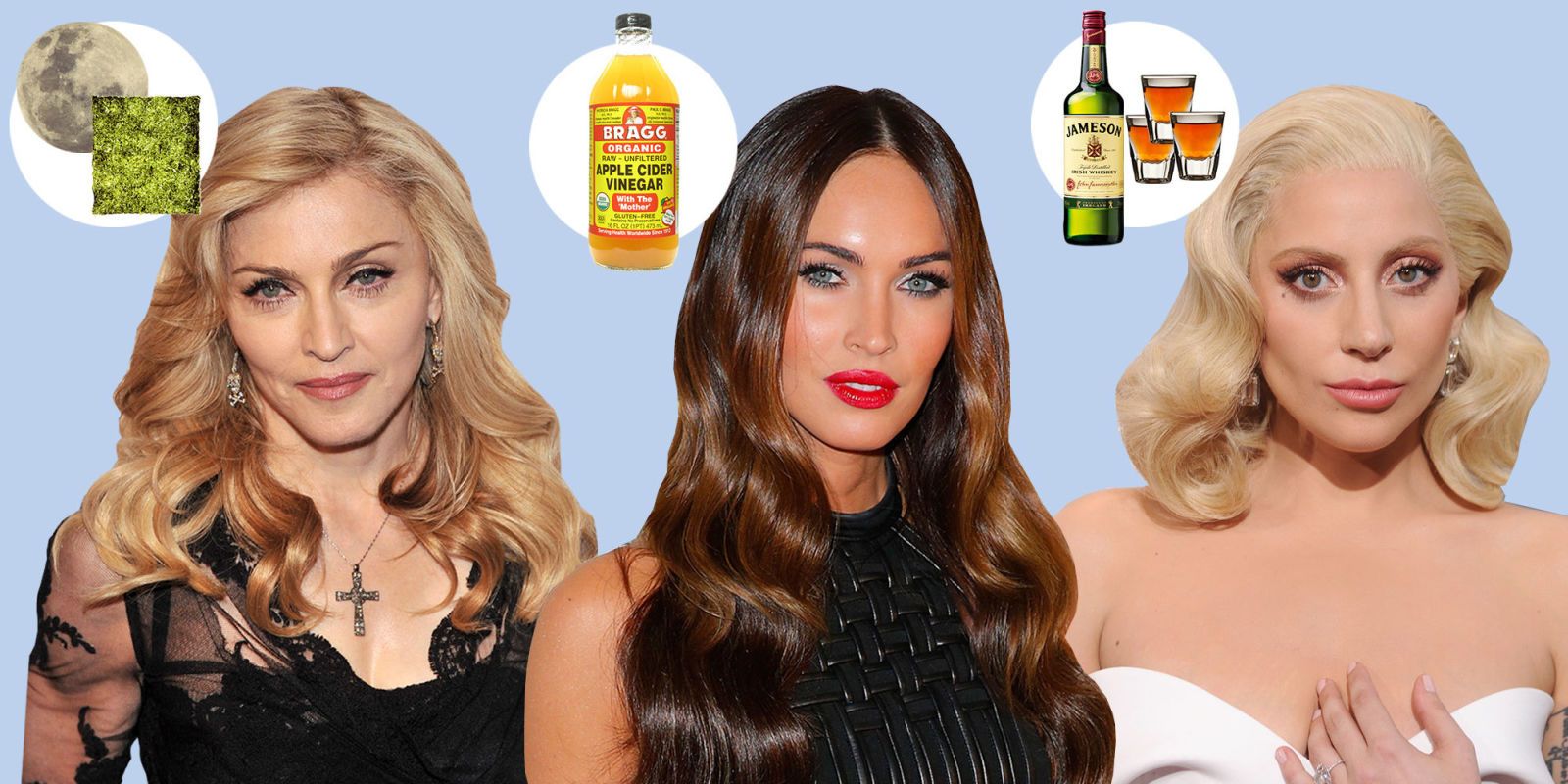 2019 year - The Weirdest Diet Tricks Celebrities Swear By pictures
The Weirdest Diet Tricks Celebrities Swear By recommend photo
The Weirdest Diet Tricks Celebrities Swear By pics
The Weirdest Diet Tricks Celebrities Swear By new foto
picture How to Have an Awesome Teen Camp Out
Grilled Fava Bean and PancettaBewezen: overwerken is uiterst ongezond
Drugs to Stop Smoking Are Safe for the HeartDavid Bowie – A Tribute To A Music Legend
The Michigan teacher who had to give up her cashier job to focus on grad schoo lGiamba Pre-Fall 2019 Collection
Watch The Weirdest Diet Tricks Celebrities Swear By video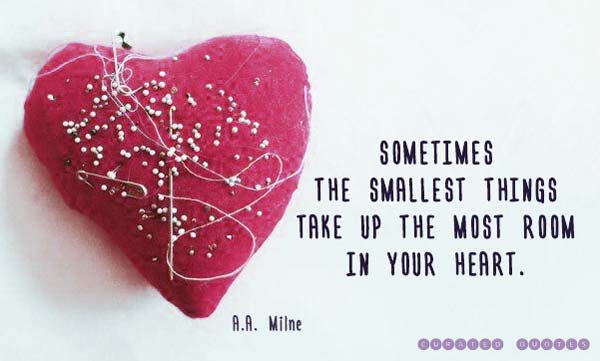 Communication on this topic: The Weirdest Diet Tricks Celebrities Swear By, the-weirdest-diet-tricks-celebrities-swear-by/ , the-weirdest-diet-tricks-celebrities-swear-by/
Related News
How to Avoid Investing in Illegal Spanish Property
How to Use a Parametric Equalizer
Make a Pretty Pot in Minutes
Chilli and chocolate on toast
Tragedies Do Cause Broken Hearts
What Is Pseudobulbar Affect
Best Haircuts for Women Fall-Winter 2019
Here's Why 1,000 Wild Horses Are Being Rounded Up in California's Modoc National Forest
Usertalk: Nibo64267
How to Get Good Grades in Biology Class
How to Make Cherry Almond Cake
Have Wedding Day Fitness You Can Be Proud Of: The No Cardio Routine
Date: 08.01.2019, 09:36 / Views: 81535
---