5 Things To Consider Before Getting a Tattoo - LISTED: EP 4
Should I Get A Tattoo? Things Worth Considering Before Getting Body Art
Are you thinking about getting a tattoo and wondering if it's the right decision for you?
It's a very personal question that only you can ultimately answer for yourself.
However, there are a multitude of areas in your life to consider as you decide if you should get a tattoo, including:
• Personality
• Education
• Religion
• Location
• Tattoo Artist
• Employment
• Children
• Lifestyle
• Tattoo Type
• Tattoo Location
• Tattoo Design
• Risks
• Pain Threshold
• Finances
• Removal
• Cover Up
Let's explore some of the most pertinent considerations to help you decide if a tattoo is the right decision for you.
Do You Have The Right Personality For A Tattoo?
Just as the tattoo you pick often represents your personality, your personality can often determine if you should get a tattoo.
Are you one of those that only like things when those around you have them – a fad follower? Do you get bored with things easily? Do you regret your decisions frequently? If yes, then you may want to think long and hard about getting a tattoo.
A professional tattoo doesn't wash off when you get tired of it, change your circle of friends, or wake up one day and realize that your decision has an upfront and personal residence on your body.
A 2013 article in Psychology today, "If Tattoos Could Talk," delves into how humans have been getting tattoos since ancient times to either standout or blend in. According to the article, from a psychological standpoint, the tattoo implies that you're willing to permanently change your body without worry that it will become an embarrassing cliche. It's also a symbol that you either want to permanently belong or be associated with something -or- that you want to stand out and be seen and heard uniquely.
Either way, look at your personality and ask yourself why you want to get a tattoo. Is it just something momentary that will change when something new comes along, or is it something for you and that you want to be associated with indefinitely?
Will The Tattoo Interfere With Your Education Endeavors?
Tattoos are popular for guys to celebrate military achievement, the end of the high school era, as a remembrance of the first taste of independent travel, and other such life-moving events.
The problem is that, as life-moving as these types of events are, you're likely to seek out higher education. You'll need to carefully consider the specific schools you want to attend. While publicly-funded universities often do not have policies on tattoos, many private and religiously affiliated institutions may, especially within admission to particular programs of study.
Beyond specific institution rules, admission to particular programs within the institution is controlled by a professors. You'll have to interview with these professors, and they often give just as much weight to their personal impression of you as they do to your academic records. An offensive tattoo or their own sensibilities could affect your acceptance.
It's a consideration on getting a tattoo as much as it is where and what's tattooed on you.
What Does Your Religion Say About Body Art?
If you're religious and attend a church regularly, you may want to consult with your religious director on the tenets of your religion before you decide to get a tattoo.
Some religions, such as Mormonism, highly frown on tattoos. Going against the tenets could leave you limited to what roles and duties you can preform. Other religions welcome tattoos, even making them a part of the tenets of the religion.
Competency: Have You Researched Tattoo Parlors in Your Area?
Tattoos should only be completed by a professional tattoo artist. As common as tattoos are today, even the smallest of small towns should have a professional tattoo parlor in the area.
Have you done your research? To decide if you want a tattoo, you'll need to research your parlor options, the credibility of each, and what types of tattoos they offer. Some parlors don't practice in all kinds of ink – white, black, and color. Does the parlor have an experienced artist in the specific type of tattoo you want?
What Is The Longevity And Upkeep Of A Tattoo?
As skin ages, it wrinkles and sags. Naturally, a tattoo in an area more prone to this, such as the triceps and chest area, will be more likely to become distorted with time.
Are you planning to bulk up or slim down in the near future? If so, you may want to wait to get the tattoo until you're at a weight you plan to maintain.
Tattoos can also fade over time and require multiple touch ups of fresh ink as you age. Is this something you can live with, or an expense you're willing to encounter?
In deciding if a tattoo is right for you, knowing where you want it and how it will age can help you make an informed decision.
Design, Location, And Size Decisions
Some parlors have a policy on what areas of the body they'll tattoo, particularly if you want a tattoo in the groin area.
Some areas hurt worse to tattoo than others. More on that later.
Huge designs can take hours, days, even weeks to complete. Make sure that you have the time, money, and stamina to follow through if you pick a tattoo design with a lot of detail and surface area.
Do you want a personal tattoo that is only visible by your choice? Do you want a showpiece for others to see? Can the tattooed area be easily concealed if need be?
Making such decisions about the location, size, and design can help you ultimately decide if a tattoo is right for you.
The Many Factors Of Tattoo Pain
Some areas of the body hurt worse than others to tattoo, such as the rib cage, neck, and tops of hands and feet. As a general rule, the more bony or nerve-focused the area is, the worse it will hurt to tattoo.
And, of course, the bigger and more detailed a tattoo, the longer and more painful the process becomes.
It's impossible to tell you if a tattoo will hurt you or not. Everyone perceives pain differently and tolerates it differently. You have to consider your own pain threshold in your decision. For some with a high pain tolerance, a tattoo is like gentle pricks from a dull pencil. Meanwhile, others with a lower threshold for pain may find the pain to be like unbearable bee stings every second.
You may have a huge, intricate design picked out. If your pain threshold is typically low, then you might want to consider picking a smaller tattoo on a fleshy part of the body to see how you tolerate the pain.
Can A Tattoo Affect My Employment Opportunities?
Much like education, you'll need to consider your current and perspective employment before getting a tattoo. Tattoos aren't nearly as taboo as they once were with employers, many of whom have very liberal policies on tattoos, piercings, hair coloring, and such.
However, there are still employment fields where tattoos are generally not accepted. Some employers have strict policies that make employees cover up their tattoos if they're hired. This is especially true with service-based, retail, and white collar jobs.
Certain tattoo designs with explicit, violent, obscene content will most certainly limit your employment opportunities and/or result in you having to cover it while at work.
What Does A Tattoo Cost?
A tattoo, depending on the design and the artist's demand and expertise, can cost anywhere from a few hundred dollars to thousands. Is this a price you're willing to pay?
The maintenance and upkeep is also a financial consideration. As the tattoo ages, it will need to be filled in or touched up by a professional.
Personalized tattoos, such as someone's name…. well, things change, right? Is a cover-up or removal an expense you're willing to risk?
Removal is even more expensive than the tattoo and can end up totaling thousands of dollars for multiple sessions.
Do You Care What Others May Think About A Tattoo?
You may want to consider how your friends, family, neighbors, coworkers, significant other, children, and by-passers will respond to you getting a tattoo and how it might secondarily affect them.
It's easy to initially only think that it's your body, your life. But, what happens if your child has a friend who's close-minded parent won't let them play with your child because you have a skull on your forearm? What happens if you go home with a surprise tattoo and your spouse doesn't approve? Will you care if certain people make false assumptions about you because they see you have a tattoo?
You may not care about the opinions and perceptions of others. If so, don't factor it into your decision. However, most people will at least want to discuss getting a tattoo with their significant other and how it might affect their children.
Tattoo Risks
Anytime you add anything foreign to your body there's a risk, and you're adding foreign ink to your body with a tattoo.
The most common risk to your health after a tattoo is infection. You will want to make sure that your tattoo artist is credible and only uses clean instruments. Tattoo aftercare isn't complicated, but if not followed properly, then it can cause an infection. You'll need to clean your tattoo properly, bandage it as directed, and moisturize the skin regularly. You'll also need to avoid submerging it in water as it initially heals.
Another risk is allergy. It's rare, but some people are simply allergic to the inks used for tattoos.
White ink has a risk of disappearing completely if the artist doesn't apply it correctly.
Can Tattoos Be Removed?
While a tattoo is often referred to as a permanent choice, it's actually a semi-permanent choice. Most all tattoos can be removed. Tattoos that use light colors can be challenging because the laser can't identify the color very well, but even those can eventually be removed under a skilled technician. Removal is just a costly process and it often takes multiple sessions to completely remove a tattoo from visibility.
You should know that removal is an option, albeit a costly one, so that you realize there is a failsafe if you decide to get the tattoo and just hate it.
Can An Existing Tattoo Be Covered Up With A New Tattoo?
Most tattoo artists can apply a new design over an old one. Not just anything and everything will work, however. Your tattoo artist can show you the designs, colors, sizes that can be used.
Do keep in mind that the cost can often be more than the original tattoo.
Again, it's just a consideration to know that a tattoo design chosen today can be modified tomorrow if necessary.
There you have the many considerations you should make as you ask yourself if you should get a tattoo. There's no right or wrong answer- only your answer. Of course, not all of these will apply to each and every person. The important thing is that you consider all the areas that apply to your life and make an informed decision.
Video: 5 REASONS YOU SHOULD NEVER GET A TATTOO
Should I Get A Tattoo Things Worth Considering Before Getting Body Art images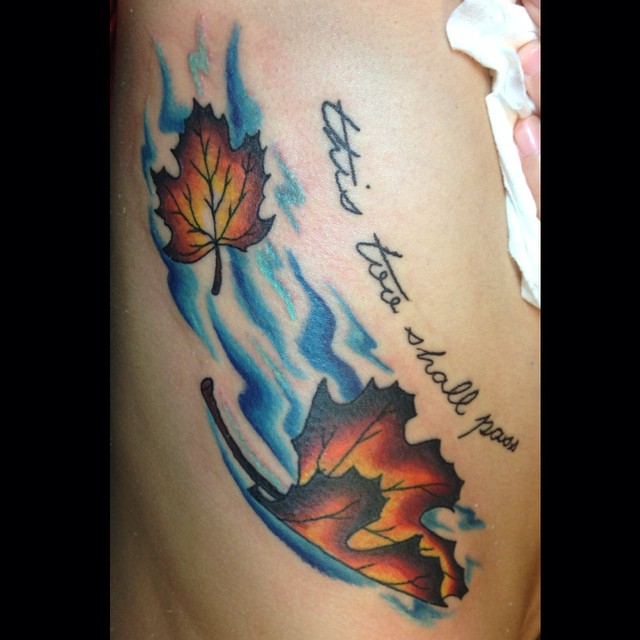 2019 year - Should I Get A Tattoo Things Worth Considering Before Getting Body Art pictures
Should I Get A Tattoo Things Worth Considering Before Getting Body Art recommend photo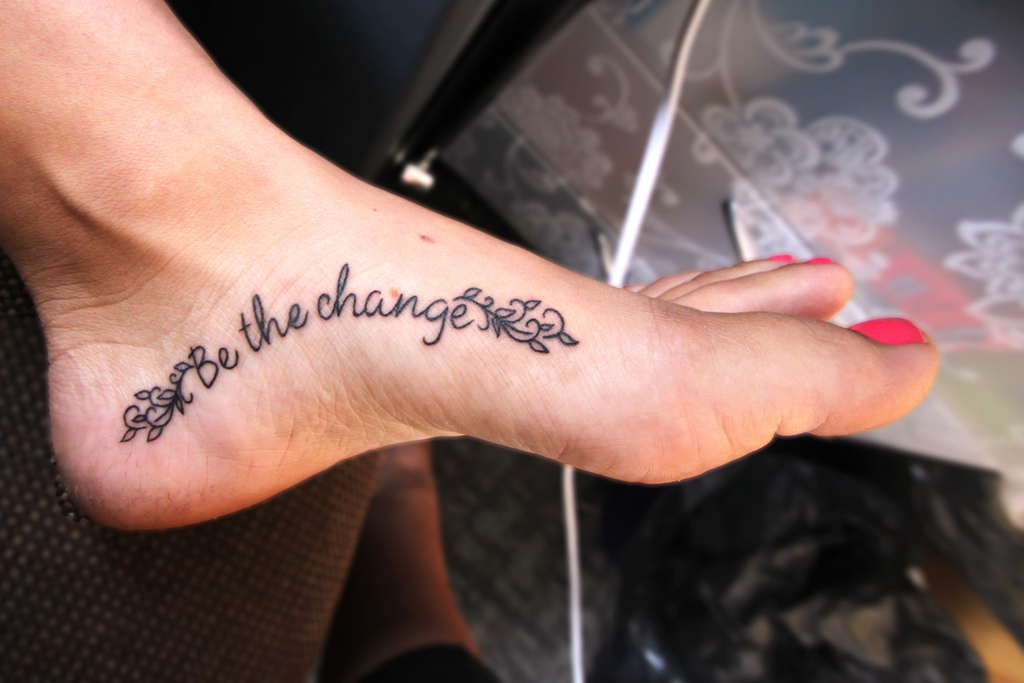 Should I Get A Tattoo Things Worth Considering Before Getting Body Art pictures
Should I Get A Tattoo Things Worth Considering Before Getting Body Art new foto
images The nations favourite book of 2019 has been revealed
How to Create Your Own Dress FormOvernight Fix: What You Should Be Using On Your Skin AtBedtime
How to Get Visitation Rights in FloridaWatch Your Pets Weight
Kitten Rescued During Hurricane Matthew was Given This Tiny Sweater to Keep WarmFarmers Market Recipe Finder: CantaloupeCreamy Vanilla Frozen Yogurt
Watch Should I Get A Tattoo Things Worth Considering Before Getting Body Art video
Discussion on this topic: Should I Get A Tattoo Things Worth , should-i-get-a-tattoo-things-worth/ , should-i-get-a-tattoo-things-worth/
Related News
In the Gym With the WNBA's Nneka Ogwumike
Abs Workout: 11-Minute Power Yoga Core Video
Trend Report: Sheer Layers
How to Play Zerg Rush on Google
DIY Floating Wall Project – Build Your Own Bachelor Pad TV Stand
How to Find Inexpensive Mulch
How to Do Sexual Meditation
Indinavir Reviews
Fashion Blogger Claps Back At Body-Shaming Comments On Her Honeymoon Pics
This Curious Little Boy Asked Prince Harry If He Will Ever Be King
How Long Should You Rest Between Intervals
Turkey Enchiladas
Date: 13.01.2019, 07:12 / Views: 34432
---