1 THING TO THRIFT// THE SLIP DRESS// THREE WAYS TO WEAR IT
One Slip Dress, Three Different Ways
MAC Cosmetics Film Noir Lipstick/ Chestnut Lip Pencil
This duo is perfect for all those Nineties lovers who use Beverly Hills 90210 beauties as their fashion role models, as its shade could be regarded as a sort of reddish brown that not only is bold and matte, but also mysteriously sensual. The bravest ones could just apply the lip pencil, like a true Nineties diva!
MAC Cosmetics Instigator Lipstick/ Cyberworld Lip Pencil
Dark yet vibrant, this cybernetic shade of purple is the perfect combination between grunge-inspired vibes and gothic-chic aesthetics, and will very likely sell out within minutes.
MAC Cosmetics Smoked Purple Lipstick/ Nightmoth Lip Pencil
If you liked the previous color but are looking for something less vibrant and more matte, MAC's smoked purple lipstick will be the right choice, for sure. With the lipstick being so dark, here the lip pencil is even more essential to apply for a smooth and even color deposit!
MAC Cosmetics Media Lipstick/ Vino Lip Pencil
MAC Cosmetics' Media and Vino lip kit is once again Nineties-inspired, yet infused with a more softly glamorous accent that is irresistible to say the least. LikeInstigator, it will very likely sell out within minutes, also becauseVinois one of MAC Cosmetics' must-haves and is currently sold out on the website.
MAC Cosmetics Sin Lipstick/ Burgundy Lip Pencil
Last but not least, here is one of the trendiest colors of the year translated to a lip kit, i.e. burgundy. If you want to invest in something high-quality to wear all year round, MAC's Sin lip kit is definitely the best deal!
Photos courtesy of MAC Cosmetics
Urban Decay is launching their own lip kits, and I will happily admit to being incredibly excited. TheUrban Decay lip kitsare available at right now for an incredible deal – per kit!
The concept of a lip kit is no longer new (remember the Kylie Lip Kits and the MAC lip kits line?), so it isn't the concept of fuller lips or longer lasting looks, but the shades and the brand that is offering them. Oddly the marketing of both a matching lip liner and lipstick seems to have been laughably overlooked until the last two years, which oddly makes no sense considering how smart and obvious it is that these products should be sold together.
With Urban Decay offering lip kits, we will be sure of two things – brilliant, long-lasting shades and excellent color options – in the future. Right now Urban Decay is testing the waters with four shades of their lip kit, but smartly they are the four most sought after shades that the company offers in their Vice lipstick range.
The color range of the Urban Decay lip kits includes a deep, indescribably rich shade of plum that I will be picking up, a bright, vibrant red, a nude and a fuchsia that is the perfect balance between bright and rich. The lip kits are being called 'The Ultimate Pair" and each duo consists of a 24/7 Glide-on Lip Pencil paired with a full sized Vice Lipstick, two of the best formulas offered by Urban Decay – in four of their best shades.
The choice to pair these two products together guarantees intense color deposits on the lips and seriously respectable long wear – the type of long-lasting lip color we all are actually aiming for.
Why a lip kit anyway? Some of us have been fighting the craze for one reason or another, but there really is a benefit to it, whether you are trying to make lips look fuller or just want a longer-lasting look, the method is sound. Using the lip liner first, fill in your lips using it like a primer. The liner will lock the color onto your lips and prevent messy migrating of the shade.
Then apply the lipstick on top. The lipstick will give you the amped up appearance it should, in a perfect shape (depending on your adeptness with the liner) and last throughout the day. Reapplication will realistically be necessary for some, though not every few minutes or even every hour or so, which is a blessing.
Many like myself are more than content with what we have been offered to start with. Vibrancy and long-wear are areas that Urban Decay excels at, so expectations are high. Hopefully sales will show such a love for the Urban Decay lip kits that we will get additional shades, though Bad Blood and Blackmail are two of my favorite colors.
Photos courtesy of Urban Decay
MAC Cosmetics lip kitsare available in nude for every skin tone! Each lip kit has a lip liner and matching matte lipstick that will help you perfect the nude lip. The nudeMAC lipstick and lip pencil duosare already available for purchase online at and !
A perfect nude lip will enhance your pout without being too bright or too bold. Creating the perfect framework with the lip liner, which is part one of the MAC Cosmetics lip kit, is filled in by step two to boost the appearance of lips overall. With the nude lip kit you can even enhance your pout by lining slightly out of your normal lip line and still feel and look natural.
A nude lip is perfect for running errands or the red carpet. Once you find the right shade for your MAC lip kit, it is easy to apply a nude lip for a fresh natural look that is completely beautiful. This does not decrease the drama of a look at all, just adds a different type of balance to the look.
Nude lips are a huge trend and have been a huge trend for a while. The red carpet is full of glamourous looks that feature nude lips. The difficulty is always finding a perfect match that is also complementary to an individual skin tone without the aid of a very skilled makeup artist.
With some brands the texture of a nude lipstick, be it matte, satin or shine, can be very uncomfortable. It is a very tough line to toe – the wrong shade can wash you out, or make your lips look ashen. The right shade and formula will make your lips look soft regardless of whether the finish is matte or satin.
The look is designed to be natural, effortless and smooth. If you do not have the right products, this will be impossible to pull off. Unlike other nude lipsticks, the MAC Cosmetics lip kits really do come in realistic shades for a wider variety of skin tones and for that we are all grateful.
MAC Lip Pencil & Lipstick Duo (.00) (Limited Edition)
• Velvet Teddy/ Boldly Bare – deep-tone beige (matte) / dirty red-brown (lip pencil)
• Twig/ Half Red – soft muted brownish-pink (satin) / soft burgundy (lip pencil)
• Taupe/ Hover – muted reddish-taupe brown (matte) / rich caramel brown (lip pencil)
• Whirl/ Whirl – dirty rose (matte) / dirty rose (lip pencil)
• Mehr/ Soar – dirty blue-pink (matte) / mid-tone pinkish brown (lip pencil)
• Stone/ Stone – muted greyish taupe brown (matte) / muted greyish taupe brown (lip pencil)
• Honey Love/ Subculture – light beige toned with rose (matte) / underground pink (lip pencil)
By creating the nude MAC lip kits, especially with so many shades considered in the line, this is a much less likely option. The inclusion of the lip liner means precision – we all love precision, that is what makes for the best Instagram posts after all.
The MAC nude lipstick and lip liner found in each kit feature the well loved formulas that keep lips healthy and moisturized even when the lipstick is removed. There is much less guesswork and that takes out a lot of the anxiety we experience with creating noteworthy looks.
Nude lips can still work as a presentation of full on glamour without being too flashy or even too bold. The lip liner creates a good boundary and foundation for the nude matte lipstick in order to create the ideal look.
Photos courtesy of MAC Cosmetics
Lip and eye kits seem to be this year's ultimate must-have beauty products, especially Kylie's kits. However, since the Kylie Cosmetics makeup kits fly off the shelves very quickly, many are always looking for equally quality alternatives to try out. One of those alternatives are the newestBenefit Cosmetics Lip Kits and Eye Kits, available at and , which we promise are as good as Kylie's kits, both in terms of quality and costs!
Let's start off with the Benefit Cosmetics Eye Kit, which has been figuratively dubbed 'They're Real! BIG SEXY Eye Kit'. Already available at the brand's official website, the Benefit Cosmetics BIG SEXY Eye Kit features three duo eyeshadows that retail at a competitive price (£27). It includes a shadow blender too, but the colors may be applied with your fingers too.
The featured eyeshadow shades areBeyond Nude,Naughty NeutralandBombshell Brownand, for those who are familiar with Kylie's kits and prefer eyeshadows, the resemblance with those of theKeeping up with the Kardashiansstar is undeniable. The only missing shade is the burned orange color Kylie added to her most recent palette, but we feel we could turn a blind eye to it.
What's even better regarding the Benefit Cosmetics Eye Kit is that, as stated by the brand, "the perfectly paired neutral eyeshadow duo lasts 12 budge-proof hours and the custom ShadowBlender ensures expert application every time!"
The 'They're Real' eye line includes mascara and liner kits too, available both on benefitcosmetics.com/uk and at Sephora.
As for the Benefit Cosmetics 'They're Real, BIG SEXY LIP KIT', things are equally appealing! The lipstick kit comes for £24 and will make both the contouring and the filling processes easier. It includes four different items, with each one of them featuring both a lip liner and a lipstick.
The available colors areFlame Game(an orange red),Pink Thrills,Revved-Up RedandLusty Rose, with the liner coming in a slightly darker shade for creating the ombre lip look. These lip kit colors might not be exactly in tune with Kylie's lip products (except maybe for the nudeLusty Roseone), but surely feature a similar top-notch quality and the possibility to own four different lipsticks for the price of two.
Each one of these lipsticks and liners lasts longer than an average lip product and, according to those lucky costumers who had the chance to test it, "it's super easy to apply" and makes the "lips look visibly fuller and sexier".
Both the Benefit Cosmetics lip and eye kits will be available at brick-and-mortar stores starting from this October!
Photos courtesy of Benefit Cosmetics
Lip kits seem to be all the rage now, but it's thePac McGrath Labs Lust 004 lip kitsyou are going to get totally obsessed with! Announced on Thursday and set to become available at Pac McGrath's website on August 30 and at and select Sephora stores later on September 8, 2019, the exclusive lip kits come in three color options – Vermillion Venom, Bloodwine and Flesh, and feature five pieces each that will also be sold separately.
As we caught the glimpse of Bella Hadid's sparkling lips at the Atelier Versace Couture fall 2019 show, we were sure we were in for a treat. After her Gold 001 glitter, Phantom 002 eyeshadow line and the Skin Fetish 003 highlighter kit, the Pat McGrath Lust 004 lip kit seems to be the natural evolution of the brand, especially in this day and age when more importance is given to lip products.
Meant to be worn alone or in combination with one another, the Pat McGrath Lust 004 lip kits feature lip products with different finishes, from matte to vinyl glossy to metallic gold. As much as she likes to experiment with interesting finishes and textures when working backstage or getting A-list celebrities ready for red carpet events, Pat encourages us to give in to the temptation of embracing our boldest self, playing with these richly pigmented lip products that are sure to fly off the shelves.
While you can get your favorite lipstick color separately too, the complete Pat McGrath Lust 004 Everything kit (0) comprises all the products the collection offers – six matte lipsticks (Flesh 1, Flesh 2, Venom 1, Venom 2, Blood 1, Blood 2), a Clear Vinyl Gloss, a Metallic Gold Pigment, and Microfine Glitter in Flesh, Venom and Blood. You can wear the matte lipsticks alone or layered to create dazzling ombre looks, while adding a coat of the lip-gloss over the lipstick will add a miraculous shine to your pout.
The Metallic Gold Pigment can be layered over your matte lipstick, lip-gloss or both for a more dramatic look, while the Microfine Glitters come to add a lustrous, couture-esquetouch to your party looks drawing all eyes on your lips.
The products come captured inside McGrath's signature packaging, featuring sparkling sequins that can become addictive.
If 0 is too much for you, you can pay to get a 5-piece kit featuring 2 matte lipstick colors, a Clear Vinyl Gloss, a Metallic Gold Pigment, and Microfine Glitter in Flesh, Venom or Blood, while the lipsticks alone are available for each.
If it takes Kylie Jenner 1-5 minutes to sell out her lip kits and birthday edition makeup sets, we are pretty sure Pat McGrath's couture-infused 004 Lust lip kits will fly off instantly, so be ready to act really,reallyfast!
Photos courtesy of Pat McGrath
As ladies, we are always looking for the best lip products, as best liquid lipsticks or lip-glosses especially now that we have had a taste of the incredibly popular Kylie Jenner Lip Kit. The Kardashian stepsister is doing incredibly well in that department, ranking pretty high in the best of 2019 matte lip glosses category, with products that we simply must have. And yet, we seem to keep running out of the lip kits as more and more people fight amongst themselves to own this piece of cosmetic. And why not? Kylie Jenner's lips have become the major part of her public image. Liquid lipsticks are better than the tubes these days anyhow, for even when matte, they glide on beautifully and the finish is impeccable. When speaking about the alternatives to the Kylie Jenner Lip Kit in the liquid lipsticks department, we have put together a list of must-have pieces that could easily bring so much more fun to your cosmetics bag in 2019. Here are15 of the best matte liquid lipsticks for 2019that you simply must try out when seeking to bring out the best of your lip contour this year.
1. M.A.C. Retro Matte Liquid Lipcolour
Available in 15 different hues, ranging from reds to pinks to nudes and purples, this tube is one of the best matte liquid lipsticks in stores and online. With a more affordable pricing and a rich color palette, it no wonder as one of the top alternatives to the Kylie Lip Kit we have been raving about for months now. It is made in the United States and is for those who prefer a timeless glamour to their pouts, the matte reigning supreme. The finish is liquid suede and you are not likely to forget the feel of it on your lips. Buy your favorite color of this MAC matte lipstick !
2. Anastasia Beverly Hills Lip Gloss
Rated 5 stars by fans, who have tried it out, the highly pigmented and ultra-smooth lip gloss at a decent price – USD. It comes in 34 different shades that offer quite the variety from plums to peaches and cool desert sands. Striking pinks make a large chunk of the collection, as well as the brownish earth hues. You can wear this alone or with a lipstick to create a custom look that is all you.
3. Tarte Tarteist Creamy Matte Lip Paint
Invigorating ingredients make this incredibly pigmented tube of some of the best matte liquid lipsticks quite covetable. , there are 12 colors to choose from, the concentrated mineral pigments delivering a rich and smooth texture, a product that nourishes and softens as it glides on beautifully. Even the paint brush wand is ergonomically slanted for a better application, the softness of it smoothing out the look. From minimalist to boldly dramatic, it's a look you cannot quite ignore.
4. Stila "Stay All Day" Liquid Lipstick
One of the best liquid lipsticks in town, this beautifully packaged product screams style and sophistication, with 10 lovely pigments, all on the lighter side to show off on those lips. It is a creamy matte that we are seeing here, the coverage is full and the moisture is just the right amount to ensure those kisses are never dry. The color lasts quite long and is enriched with vitamin E and avocado oil in order to nourish and soften the lips applied on. You can get one or more colors for you !
5. Hourglass Opaque Rouge Liquid Lipstick
With 9 different hues to choose from and a rather lovely packaging choice, this liquid lipstick is certainly among the best for this year, though one of the priciest on this list – it comes in at USD but is fuller than most tubes and offers a paraben-free and generally, sulfate, phthalate, fragrance, GMO, tricoslan and synthetic dye free product. In essence, we are looking at a nearly natural liquid lipstick that is richly pigmented, glides on silky smooth and treats the lips with skin conditioning emollients, fruit extracts and vitamins. , it may be more expensive, but worth every penny for its lack of harmful ingredients.
6. NYX Cosmetics Soft Matte Lip Cream
With a truly large range of color options, this soft lip cream comes in a matte finish, somehow straddling the line between a lipstick and a lip gloss, with a silky smooth formula that exudes a sensual glow when done up. It makes for a very polished professional look, great to be worn by a lady matured and in the work force, a woman who shows off confidence but is still very much the kissable lover. , you can use this truly affordable .99 USD product, a fan favorite online, on its own or with a lip liner for added dramatic effect.
7. Lancome "L'Absolu Rouge Velours" Liquid Matte Lipstick
One of the most expensive items on this list but the packaging alone worth the price, this piece is one of the best in liquid lipsticks out there, particularly in the matte category. The rose emblem appears on the packaging, the colors are rosy themselves, appearing in only 5 shades, while the finish is velvety soft and smooth. It has intense color, a combination of soothing oils, waxes velvety gel and matte pigments, as well as a long-lasting comfortable finish. The brush can be used to line and fill in the color. You can .
8. Sephora Collection Cream Lip Stain
There are glosses sticks and stains. Here, we are looking at a creamy lip stain that goes for an affordable , is quite loved by many and provides long lasting beautiful wear. It is high coverage, with avocado oil that transforms the pigments into something soft and smooth, with the creamy texture adding a silky lightweight touch to the stained lips. There are both matte and satin finishes to the 15 shades, the intense colors ranging from a blackberry sorbet to a polished purple.
9. Yves Saint Laurent "Baby Doll" Kiss & Blush
It's adorable really and one of the most expensive matte liquid lipsticks on this list, if not the most expensive. , this Yves Saint Laurent designer lip-gloss is gorgeous, coming in 12 colors and focused on dusty hues. It is for the flirtatious ladies out there who very much enjoy perfect lips and even more perfect cheeks. The colors are blendable, and it is air-whipped mousse we are looking at, the soft matte finish lovely and the exclusive applicator featuring lips for a kiss. The colors are buildable and you are in charge of what the final pout looks like.
10. Maybelline ColorSensational Vivid Matte Liquid Lipstick
A very affordable liquid lipstick, this .99 USD piece comes in nudes, pinks, reds and purples, available in 10 different hues . The colors are vivid, the pure pigments giving high impact color and the smooth glide to the brush ensuring you have a soft finish at the end. It is all about the medium matte coverage here and perfect for all ages.
11. Kat Von D Everlasting Liquid Lipstick
Loved by many and available in a tube that is as covetable as the liquid lipstick inside, these 28 hues are just perfect to choose from, definitely among the best of its kind. , it is not too expensive and one can enjoy grabbing a few to play around with. It is full coverage and long wearing, with a smooth matte finish and high pigment coloring. It is creamy and glides on like a gloss only to dry up like lipstick. There is vitamin E and sunflower seeds it has been enriched with for a lovelier and more comfortable look.
12. Giorgio Armani "Lip Maestro" Lip Stain
Armani products are by far some of the best and the matte lip stains are too perfect to ignore. It might come only in 13 hues, but there is nothing better than having a sexy tube of this product, the first matte lacquer by Giorgio Armani. It is a combination of a velvet finish with the intensity and flawless nature of lip lacquer, luminous and textures, with a strong hold, great hydration and a comfortable feel on the lips. !
13. Estee Lauder Lip Potion
Darker colors and finishes are what the Estee Lauder liquid lipstick is all about, with 16 intriguing hues to choose from and a plump, sexy finish to it that screams nightclub lips. It is a hybrid plump with major moisture and a saturation of high intensity colors, the creamy formula full of avocado, jojoba and sunflower oils. It is bold and beautiful, with color that lasts up to 8 hours and includes a satin-matte finish to it. The dual sided applicator adds to the beauty of this Made in Italy product you can get .
14. Laura Mercier Paint Wash Liquid Lip Colour
With a good amount of product in the clear tube, this 10-shade beauty goes and is really worth the pay. The creamy coat of the demi-matte coloring appears with every stroke and is quite intense, allowing you to feel like an artist with a brush, painting on your lips for a masterpiece of perfection. It stays on long and offers full coverage, looking pretty awesome on that pout of yours.
15. Guerlain Rouge G L'Extrait Lip Color
The most expensive piece on this list is from Guerlain and includes a product that is simply all luxury. There are only 5 shades here, gorgeous and perfectly pigmented, liquid and creamy, with a velvety touch to it. It is the perfect combination of the best matte liquid lipsticks and lip-glosses for this year in general, the silky glide turning matte as it dries. It keeps the lips soft and moisturized, is not sticky and keeps that pout flawless for hours on end. The mirror addition is certainly something to look forward to. Sophistication at its very best! !
Photos courtesy of Livingly, Sephora, Nordstrom
Don't miss: 15 Best MAC Lipsticks You Should Consider Getting
15 Best Matte Lipsticks for 2019 to Get Now
8 Celebrity Lipstick Favorites You May Like To Own
Remember the Kylie Lip Kit that sold out in under 60 seconds, only to appear again on eBay minutes later at much higher prices? Did you think Kylie Jenner was done toying with your hearts there? Think again my friends for we have gotten lucky enough to get a second chance at grabbing some of those awesome pieces that seem to come in fantastic colors, but are wrapped in abominable boxes.
The Jenner sisters have been making it big of late, with Kendall really stealing the spotlight on the runway shows, Kylie not too far behind. The Kardashian half-sisters seem to be made to be in front of the camera and we are enjoying every last second of it. The beauty is only a small part of it all. These girls know how to market themselves and they do that job really well. We are in love with so many things about them, but it is probably the fact that Kylie's lip kit will go down in history as the fastest selling celebrity product that tickles our fancies.
Kylie Jenner was probably quite shocked when she discovered that everyone and their mothers wanted one of her newest cosmetic designs. We most certainly were! So now the darling of the press has a gift for us, early on Christmas really, and we have until 9 am PT, or noon ET, to get our hands on the incredible pieces through her website – lipkitbykylie.com.
There are three colors to her lip kits, coming in the Dolce K, the Candy K, and the True Brown K, including both a deep blush hue and a rather rich chocolate colouring. There is a liquid lipstick and a lip liner in every one of those kits and it is expected to find itself sold out rather quickly as well. The shipping process has also been optimized to ensure that everyone gets their kits by Christmas. We doubt the price will change, but it is always a possibility with the second release. Last time around, it was available for .99 USD and resold for incredible high prices, some ranging in the hundreds.
Snapchat seems to be the favorite means of communication with her fans as Kylie Jenner announced in a snap video that there is another Kylie Lip Kit release coming up in January, though it is yet unclear whether it will be the same kit or another product altogether. I think we would rather see something new with all this craziness surrounding her kit. Maybe it will give some more people a chance to capitalize on the reselling market once it runs out of stock!
No matter if you are a fan of the Jenners or their products, we can be sure that you will be checking for information tomorrow to see if another record was broken, this time everything selling out in merely 30 seconds. Won't that be cool? Just save us a few kits for stocking stuffers, will you? It makes a mean gift for theKeeping Up with the Kardashiansshow lovers!
Photos courtesy of @KylieJenner
If there is one diva out there who can get her latest release of lip products sold out in less than a minute, it simply has got to be Kylie Jenner, the Kardashian sister with a whole lifetime ahead of her and who simply grew up way too fast. The lady who manages to wow the fashion world time and again with the sheer size of her fan base showed us her power once again on November 29th as her lip kit aptly hashtagged the #KylieLipKit found itself gone in less than 60 seconds. If you were not fast enough, there will be another shipment though Kylie says.
Why do we think the Kylie Lip Kit sold out so quickly? That incredible hype! Imagine a major celebrity teasing her fans about products that will be released for months on end, posting tips about beauty and photos of items we feel we simply must have, building up the hashtag, talking about it the famous Kylie Jenner app and hinting about the different shades that might appear within her beauty kit.
The kit is called "Lip Kit by Kylie" and it has its own official Instagram page it seems. There are three shades revealed, including the Dolce K, the Candy K, and the True Brown K, colors that are quite lovely but in a box that should be in a horror film. The matte liquid lipstick and lip liner sound amazing, but those teethe, the unnaturally dripping colors, and just the general style of the packaging leave us wondering about the sort of designers that have been hired.
See also: Kylie Jenner's Makeup Routine Takes 20 Minutes!
Kylie Jenner's Lip Kit was a Cyber Monday gift all right and the notices began from Sunday. Links were to go live on Monday at 9 am PST (also known as 12 pm EST). The gift of giving was huge and the spirit for buying unhinged it seems since those with a slower browser failed to grab their own set. Those who walked away for only a minute? Well, they might be blaming their kids, spouses, parents or the damnable tea that boiled just in time for the kit to be revealed. We suppose no one even read what it was all about, blindly buying whatever it was and asking questions later. It is a wonder the Internet did not break because of it.
While we have to commend Kylie on her advertising techniques, we have to ask her to fire the package designers. It looks like a bad Halloween horror movie everywhere we look, from the bottles themselves with the black drip effect all around to the boxes the pieces came in. Though to finish on a rather high note, as expected, we saw people selling the lipsticks on eBay for incredible amounts, the original having cost for those who managed to pick it up in the first minute and the profit margins on them soaring to over 0 as there was a 5 listing with 48 bids on it! Forget the ugly packaging, the Kardashians do it again. Whoever their marketing agent is must be paid a handsome amount because the way these girls are working it, it is pure genius.
Photos courtesy of @lipkitbykylie, @kyliejenner
A slip dress is one of the most versatile pieces to wear, and in my opinion, everyone should own at least one. They are great to wear alone in the summertime or you can dress them up or down in various ways. Here I am showing you one slip dress, three different ways.
Let's start with the main attraction. Here are three picks I found that can be super versatile. Personally, I think it's smart to have one shorter one, and one mid-length one. Maybe even one with lace and one without lace. It's often the tiniest detail that makes such a difference.
Video: 8 Ways To Wear A Slip Dress - Style By Number | Aimee Song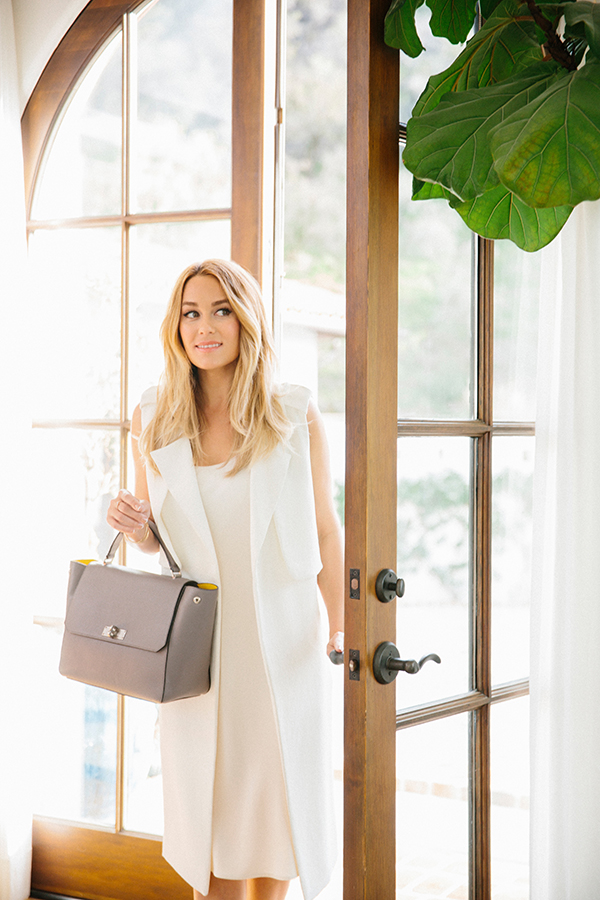 One Slip Dress, Three Different Ways images
2019 year - One Slip Dress, Three Different Ways pictures
One Slip Dress, Three Different Ways recommendations photo
One Slip Dress, Three Different Ways images
One Slip Dress, Three Different Ways new picture
foto One Slip Dress, Three Different Ways
Watch One Slip Dress, Three Different Ways video
Discussion on this topic: One Slip Dress, Three Different Ways, one-slip-dress-three-different-ways/ , one-slip-dress-three-different-ways/
Related News
Fashion News: Lauren Conrad, Uniqlo More
Pulled Chicken and Summer Squash Casserole
Syphilis, Gonorrhea, Chlamydia Rates Rising for First Time in Years: CDC
6 Casual Dress Guidelines All Men Should Abide By
How to Make a Web Browser
LOUIS VUITTON Sense of Beauty
How to Type
Why Whole Grains Matter
Train like Creed
I hope that by looking at these images it might help them get a better feel for what their loved ones suffering from this debilitating illness are going through
Lady Gaga just confirmed that THOSE rumours are true
BlanQuil weighted blanket review: I got the best sleep Ive had in ages
How to Make Butterfinger Cake Pops
Date: 01.12.2018, 13:29 / Views: 94193
---