This is Your Fight Song (Rachel Platten Scottish Cover) - The Piano Guys
Meet the Rising It Girls Poised to Have a Major Moment This Fall
Before Jennifer Lawrence became an Oscar-winning actress, before Alexa Chung was the style influencer she is today, before Cara Delevingne took the modelling world— and then Hollywood—by storm, they were on the Who What Wear radar. Covering fresh talent on the rise is practically in our DNA. So who's going to be the next big household name, the next It girl to infiltrate the fashion industry? We're betting on these four ladies.
Photo:
Kat Borchart
Skyler Samuels (Scream Queens)
Dressing up was always a part of Skyler Samuels's career plan, so when a stint as an ice princess didn't pan out, she chose the next best thing: acting. "At 5 years old, I had a pretty solid sense of my life plan," she tells us. "And now, some 16 years later, I still have the bug, so I guess I was a pretty decisive child." Since then, Samuels has been forging a career on screen with performances onThe Nine Lives of Chloe KingAmerican Horror Story: Freak ShowThe DUFF. But it is her latest role, that of Kappa Kappa Tau pledge Grace on the whodunit horror-comedyScreamQueens, that has everyone talking. "I'm paying a brief homage to my own experiences in some regards, navigating big personalities and how to deal with girls." Art is quite literally imitating life for the 21-year-old, who is currently a college junior and sorority member at Stanford University. But for this rising star, juggling acting and academics has proven to have its perks. "I'm very passionate about both, and I think being an actor has made me a better student and being a student has made me a better actor."
Credits: Fausto Puglisi Checked T-Shirt (0, available online in Green) and Zebra Print Skirt (3); H&M Studio Top (, available online in Orange) and Patent Leather Ankle Booties (9).
Photo:
Kat Borchart
Who What Wear: This isn't your first time working on a Ryan Murphy production. What do you love about working with him?
Skyler Samuels: I wanted to work with Ryan for a really long time. Obviously, he makes really incredible shows that stand out in their category, and getting to doAmerican Horror Storylast year was a glimpse into his world. I've worked for maybe 12 or 13 years now, and I've never been on a set like a Ryan Murphy set. There's this sort of X factor to what he does, and I think people are really excited to work on a Ryan show, because the stories he makes are so interesting, the characters feel so real, he's very detail-oriented, and everything is very well cared for. Everyone really wants to be there, and it's just a fun group of people, from our incredible special effects group to hair and makeup and our incredible wardrobe stylists. We really create the world together, and there's just something special about being on his sets. It's hard to imagine yourself being anywhere else after you've gotten to experience that.
WWW: The cast almost feels like one big sorority. Do you spend time together off set?
SS: Yes, absolutely. We definitely spend the bulk of our week at work together, but we do really like each other and get along really well, and it's fun to explore New Orleans together. None of us are from [New Orleans], but some of us have filmed here for other things, so we like to share our spots. I think it's been a really fun experience to get to know the girls on screen and off. Like Lea Michele, for instance, plays this totally kooky character on the show, but she's the most normal, laid-back person you've ever met. It's fun to step away from what's happening on set and be a little more laid-back with one another.
WWW: How did you perfect your scream?
SS: I have to say I don't think I'm going to master my scream this season. If I'm lucky enough to move forward, I've got to come up with some strategies. It's intimidating, because a lot of the girls on the show have musical backgrounds. Lea Michele, Keke Palmer, Ariana Grande, Abigail Breslin, they're all singers, so they scream the way they sing, which is from their diaphragm, and it's very sustained. After two takes my voice has dropped like four octaves because I have no idea how to do that. I've never had musical training before. I definitely have learned from them, though, so it gets better episode by episode, but it was definitely more challenging than I thought. I didn't think we would actually stand around and scream so much, but it is calledScream Queens, and we do in fact do scream takes where we just stand and scream for 20 minutes at a time.
Photo:
Kat Borchart
WWW: Who are some of the women in the industry who inspire you?
SS: I'm a huge Jennifer Aniston, Reese Witherspoon, and Jennifer Garner fan, those classic, badass ladies who are quirky and confident even in their mishaps; they're just sort of standout ladies. But I have the biggest girl crush in the world on Keira Knightley. She hasn't aged, and has the most amazing bone structure and makes rocking short hair look so easy. She just seems like the coolest lady. I've seenLove Actuallya hundred times.
WWW: What are you studying in school?
SS: So I go to Stanford, which is sort of a techy school, and I'm studying marketing and intellectual properties, so definitely a big communications background. But we study a lot about the digital world and evolving media in the digital world and digital psychology. It's really fun, very geeky, and I love it. It's been interesting too, spending my time when I'm not working being in school. You know, I'm constantly breaking people down, right, so like my major is very much focused on understanding audiences and I would say the same is true in my job, so I guess I just have a love of understanding people and the way we think and what we want, and they sort of feed into each other, my job, and my major in more ways than I initially expected, I think.
WWW: How do you balance school and acting?
SS: People ask me that a lot. They're like, "So what's the strategy? Is there a plan in place?" And the truth is there's not, because sometimes it's hard to predict, you know, working on a TV show is like being in the circus, it's hard to know where you're going to go or what's going to happen. It's really day-to-day, and I think I've just always found a way to make it work. I do my homework when it's assigned, and I definitely drink a lot of coffee and put in some hours at the library when I can. And I just hope that day-to-day getting by with the work I can somehow figure out a way to make it work, and I always do, I always find the time. I'm very passionate about both, and I think being an actor has made me a better student and being a student has made me a better actor. I think I need the balance of both in my life; it makes it interesting for me.
Credits: Fausto Puglisi coat and Short Dress (10); The Kooples shoes.
Photo:
Kat Borchart
WWW: How would you describe your personal style?
SS: My personal style is definitely dynamic. Day-to-day Skyler is usually going to work really early or going to class, so I'm all about making jeans and a T-shirt look chic. But I also love bold statement pieces. I've really gotten into shoes lately, which is dangerous for my bank account, but who cares? You know, I'm a girl and I love shoes. I love matching a white tank top and jeans with a really bold, bright pair of pumps or strappy sandals, just like a fun statement piece. I would say my other obsession right now is ear jackets. Actually Lea Michele gave me a pair from Stella & Dot, which I'm just obsessed with. They are little bar earrings, and in the back they have this spikey ear jacket—I'm obsessed. I've been wearing them everywhere. But when it comes to events or red carpet stuff, I love to switch up. I hope there is always sort of a surprise element in what I'm wearing.
WWW: What's your go-to fashion piece for fall?
SS: Well I would say two items. First is a scarf. You have to have a great scarf that goes with everything, because you can layer it and easily take it off when it starts to get warm—I love that. And I travel a lot, and it's really cosy to sleep on an aeroplane with a good scarf. And I'm all about the boots. I miss my boots in the summer, especially here in New Orleans, where it's 400 degrees every day. But tall riding boots and motorcycle boots when I'm in New York and L.A.
Photo:
Kat Borchart
Aja Naomi King (How to Get Away With Murder)
Brains and confidence weren't the only things drawing Aja Naomi King to herHow to Get Away WithMurder character—style had a lot to do with it too. "They give [Michaela] so much Tory Burch and Vince; I would steal all of it," she laughs. And while the Los Angeles native honed her skills at the prestigious Yale University School of Drama, it didn't hurt that the Shonda Rhimes series also came with a great mentor, Emmy Award–winning Viola Davis. "Watching her I've learned so much about really, deeply investigating your character. It's really amazing to see her navigate that." With two more dramas on the horizon—next month's thrillerReversionand the 2019 filmThe Birth of a Nation—King finds herself thirsting for a comedy these days. "In my mind that's something I haven't really challenged myself with yet—like how you perfect that timing and make these absurd moments feel so real."
Credits: Peter Pilotto Crepe & Jacquard Dress with Lace Details (06); B.C.E. Jewellery (4); Sophia Webster Jessica Colorblock Calf-Hair Pumps (0).
Photo:
Kat Borchart
Who What Wear: What are you most looking forward to audiences seeing in the second season ofHTGAWM?
Aja Naomi King: Oh my gosh. The first episode, it is going to be bananas. No one is ready for this. I wasn't ready for it when I read it—I'm still shocked. It's going to affect a lot of people emotionally. They are not wasting a single moment; we're going to jump right in, and the whole season is going to be set up in this first episode, and it's going to blow people's minds. I think there is going to be a lot of anger and fear. I'm really excited to see how this is going to manifest in people.
WWW: What can we expect from Michaela going into season two?
AK: So the second season, I mean the game has changed, right? The murder has happened, we've learned how and why and where, and now Michaela has freed herself from this engagement that she was in, and now that she is free of that, she is ready to get back out there and try to move her life forward. I feel like with her and all the rest of the characters, there is an acknowledgement of like, we can't take that back, there's nothing we can do, so all we can do now is figure out how to move forward and protect ourselves. So now that Michaela no longer has the burden of living up to the pretenses of this engagement she was in, she's going to explore the dating world a bit, and we're going to see a freer, sexier side of her character.
Credits: Peter Pilotto coat and Crepe & Jacquard Dress with Lace Details (06); B.C.E. Jewellery (4).
Photo:
Kat Borchart
WWW: If you could steal any piece from Michaela's wardrobe, what would it be and why?
AK: I would have to go for the biggest thing, which was the Vera Wang wedding dress that I wasn't even allowed to move in. I had to stand in one spot, and they put it on me and shot the scene, and when it was done, they took it off me and then I got to move. That dress was gorgeous—who wouldn't?
WWW: What have you learned working with Viola Davis?
AK: She is utterly amazing, like literally, she is amazing. She's just such a wonderful presence in the morning, to go into the hair and makeup chair and she's right there happy to see you. She's just a great number one, ready and raring to go. And energy-wise, that's what I love about her. It is really amazing to watch her navigate [a scene]. Sometimes she'll be off in a corner talking to herself and working through it. She's asking herself questions about what she's trying to figure out and why this is happening right now and why she's about to do what she's about to do. And it's never some big demonstrative thing. It's just subtle; it's these looks, having the thought, and being able to live inside that kind of silence and let the moment land. It's really amazing to watch her.
Credits: Carven Short Tweed Jacket (7) and turtleneck; Emporio Armani Bermuda Shorts (5) in Damier Jacquard; Sophia Webster Binki Checked Leather and Suede Pumps (5).
Photo:
Kat Borchart
WWW: You mentioned you loved Michaela's style. How would you describe your own look?
AK: With me it really depends on the day. Mostly all I do right now is go to work, so it's dressing up to go to work to take those clothes off and put on my character's wardrobe. But there are some days when I want to feel girly, flirty, and fun, and I'll wear cute shorts and a nice top or throw on a dress. I love to be able to throw on one-piece outfits, like rompers and dresses, things that are easy to pair with bits of jewellery and shoes and look really put together but are also extremely comfortable. And then there are other days I want to be completely bundled up in like a million layers of sweaters, jeans, and boots—just buried inside of my clothing. It's whatever grabs me in the moment.
WWW: What's your go-to fashion piece for fall?
AK: Well I'm big on sweaters. Urban [Outfitters] and Banana Republic always have comfortable and fun options to throw on. So that would be great for fall if it actually cools down. In L.A., however, everyone will probably be grabbing a pair of linen shorts and calling it a day.
Photo:
Kat Borchart
Isabelle Fuhrman (Masters of Sex)
Listening to Isabelle Fuhrman talk about the roles that attract her and how she navigates the oftentimes tumultuous industry that is Hollywood, it's easy to forget she's still a teenager. After all, the actress has spent the better part of her life growing up on screen, with notable roles in OrphanThe Hunger Games, and most recently Masters of Sex. But while Hollywood forces young stars to grow up fast, Fuhrman is more than happy to take her time. "The best career advice I've received was from my mum, which was just to enjoy being 18 right now and do what you want to do." For Fuhrman, that means spending the little downtime she has hanging with friends, playing guitar, and brushing up on her photography skills.
Credits: Zara Striped T-Shirt (); Miu Miu skirt (similar style); Amy Gregg (15); Mociun (0) and (45); Valentino Patent Zip Front Boots (95).
10/16
Photo:
Kat Borchart
Who What Wear: What was your first memory of wanting to be an actress?
Isabelle Fuhrman: It's funny, I wanted to be a singer, and I remember when I was 4, I got into the car with my mum after preschool and I told her I needed a voice coach, because I told my music teacher I wanted to be a singer and she told me I need a voice coach. My sister was actually the one that wanted to be an actress, and we both signed up for musical theatre camp and I just had a lot of fun doing it. But I think the moment I realised that this is something that I really wanted to do was when I did a movie called Hounddog with Dakota Fanning; I had a really great time and had a lot of fun. And then I did the movie Orphan, and when I was on set filming that, I realised this was something that I could do for the rest of my life, not just because it was fun, but because I liked the work and I enjoyed being a part of a set and working with actors and being able to feel emotions that these characters would be feeling.
WWW: Can you describe a role that attracts you?
IF: It's really different every single time. I think something that is constant is an underlying fear, but not in a bad way—in a good way. When I read the script for Masters, the first episode I have a scene where I take off my top and I make out with Michael Sheen, drunkenly. I completely understood who Tessa was, but that aspect of her, that very forward and kind of messy and sexual side of her, that really scared me, because it's so different from the person that I am. I think I grew a lot being part of this season of the show because of that. Every character I've ever played, I've always grown a lot as a person. And I think what's fascinating about my job as an actor is you get to walk in other people's shoes and explore their lives for a bit and feel things that you may not feel on a daily basis or may not allow yourself to feel, and you kind of end of getting opened up more and more. And I'm realising the longer that I've been in this business and doing it, I feel like I've become more and more vulnerable, which I originally thought would be seen as a bad thing, but I think it's a good thing.
11/16
Photo:
Kat Borchart
WWW: How do you prepare for your roles?
IF: I kind of pick people in my life that I know or people that I know through other people in my life and try to base a character off of them—unless it's a real person. For Tessa, for example, she reminded me of a friend I used to have when I was little, so I reconnected with her and got to know her a bit more, and it really helped me figure out a little more about Tessa. And of course, that grew over time because with every episode you learn something knew about her, so it was constantly changing. I actually have a notecard box of traits, and notes, and things about her that I think is important to have. And I do that with all of my characters; I kind of pick people to sort of mimic their behaviours, the way they walk, if they bite their nails; if they have little nervous ticks or things, I just sprinkle those into those people to make them real people. Because it's so easy to forget when you're playing a person that youareplaying a person, you have to be a person. People don't have conversations and stand with their hands by their sides. Sometimes they touch their face and you don't control those aspects of your body, and when you are in a scene and quote/unquote acting, it's easy to forget that you're still a person, you're not standing and delivering your lines, you're talking to someone and reacting off of them.
WWW: You have so much coming out in the next year. Can you tell us a little about the projects?
IF: Yeah, so I have a movie calledHellbentthat I finished, which is about a girl, a runaway foster kid, who takes on an unlikely friend, and they end up going on a road trip together. And then I did a movie calledOne Night, which is about two romances intertwined one night at a hotel. There's a big twist to it, so I'm really excited about that. We filmed at the Figueroa Hotel in downtown L.A., and that was probably one of the greatest experiences I've ever had on a movie—ever. And then I have a movie calledCellcoming out with John Cusack and Samuel L. Jackson, which is a post-apocalyptic thriller. I love John Cusack;Say Anythingis one of my favourite films, so getting to work with him was insane.
Credits: Miu Miu Double Breasted Croc-Effect Faux Patent Leather Coat (25); Solace London Kusama Top (5) in Blue; Amy Gregg(15); Bluemarine Patent Ankle Boots (07).
12/16
Photo:
Kat Borchart
WWW: How would you describe your personal style?
IF: I would say simple. I like to mix menswear and womenswear—I think it's sexy. I like wearing men's tailored pants and a really cool low-cut or cropped top with a jacket and boots. I don't really like open-toed shoes unless it's heels. It's a phobia of mine; I don't really know why. I like the comfort of a closed-toe shoe, so I wear a lot of shoes and boots. But when I go to events and stuff, I like to pick things that fit for the event or the character. When I went to the TCA party recently, I wore—I actually stole it from my mum's closet—a vintage Alberta Ferretti dress, because the show is set in the '60s and I thought wearing something old would be cool and then not only that it had a lace bustier and was kind of sexy, so I thought that it worked. I like to dress for whatever I'm going to; dressing for the occasion would probably be the best way to put it. But it changes; jeans and a T-shirt some days, and then other days I'm wearing like a nice skirt and oxfords and a blazer.
WWW: What's your go-to fashion piece for fall?
IF: I have two leather jackets that I alternate between in fall. One of them is an AllSaints jacket with pads on the shoulders, and then I have a leather black-and-white bomber from Jonathan Simkhai that I love. I also have a pair of Marni boots that my mum bought me, with a gold toe. Those are my favourite shoes for fall.
13/16
Photo:
Kat Borchart
Rebecca Rittenhouse (Blood & Oil)
For someone like Rebecca Rittenhouse, a self-proclaimed clothing addict, working closely with the costume department is a dream scenario. So when it came down to shaping the sartorial identity of herBlood & Oilcharacter, Cody, the actress was happy to chime in. "She's a tomboy for sure," she reveals. "She wears a lot of plaid, leather jackets, jeans, and boots." The role of Cody offered a refreshing change of pace for Rittenhouse, who described her last TV character as "very sweet but ditzy." "[Cody] is really smart and strong and ambitious," she says.Ambitiousis a word we'd use to describe the 26-year-old, as well, who studied at the University of Pennsylvania before joining the Atlantic Theatre Company in New York City and worked her way from understudy to small-screen leading lady. "There are a lot of actors I look up to, like Cillian Murphy. He is absolutely incredible inPeaky Blinders, and I hope that one day there is a role of that calibre for me."
Credits: Zara Jacquard Waistcoat (9) and Cropped Trousers (); Zimmermann (95); Amy Gregg (75); Robert Clergerie Fringed Loafers (5).
14/16
Photo:
Kat Borchart
WWW: What were your initial thoughts when you read the script forBlood & Oil?
Rebecca Rittenhouse: Initially I thought this is definitely different than other pilots out there. It was a more interesting story to me, and it has that American dream aspect to it that I thought was pretty cool. I also liked the fact that it centered on this young married couple, which is really a nice little team in the pilot. I think that's rare to see that kind of young married thing on TV.
WWW: Would you say you're similar to Cody at all?
RR: I'm actually really similar to her, because she's kind of a no-nonsense character; she's very realistic. She wants people, including herself, to live up to their potential and wants people to be their best selves, especially her husband. She's not a pushover, and I pride myself on not being a pushover. I definitely identify with her a lot. It's fun to play her.
WWW: How would you describe Cody's sartorial identity?
RR: She's a tomboy for sure. She wears a lot of plaid, leather jackets, jeans, boots, that's definitely her daily staples. And then when she dresses up, she doesn't wear a lot of big floral prints or anything super girly. She's feminine, but not girly.
15/16
Photo:
Kat Borchart
WWW: What do you think gives the show its edge?
RR: I think we have a fantastic cast. I can't say enough about the skill level of our entire cast, and as the scripts have been coming out, I've been reading them gasping because there are a lot of oh-my-god moments that are exciting to read and are going to be even more exciting to watch. And the show itself, the way it's shot, we shoot with anamorphic lenses and have a lot of scope. We are in Utah, so the mountains are a beautiful backdrop, and so it's just literally very beautiful because of the background and where we are. It makes for I think a quality TV show.
WWW: What have you learned working with veterans Don Johnson and Amber Valletta?
RR: Don is so incredibly experienced, and he is also an executive producer on this, so his head is in 25 million places at once, and it's amazing how he juggles everything because it's not like he's scatterbrained; he's extremely focused. He'll be like, "OK, we need to change that person's wardrobe, this line isn't working for me, and I need you out of my eyeline." He's doing all these things at once; it's kind of amazing to watch him. And he's really confident and he asks for what he needs, and I think that's an important quality for an actor, to be able to say this is what I need for my performance and let's make it happen, and he always delivers. He's a great role model. And Amber Valletta is such a nice presence because she is so calm and lovely, and she's a really intelligent woman. She's a mum, and she's such a fantastic person to be around. I look forward to hanging out with her outside of work and at work. When working with Amber, I always know it's going to be a good day.
WWW: Was your on-screen chemistry with Chace Crawford instant?
RR: He wasn't cast until much later than I was, and I remember being like, ok who is it going to be, you haven't cast him, is this even going to happen, like are we making the pilot? And then they cast him, and he came out to Salt Lake like maybe two days before we started shooting. We had a meeting with the director and the writer, and they were like, "Just hang out, please!" They needed us to create some kind of rapport that was actually natural-feeling, because we were strangers, so that was basically what we did. We went to a coffee shop and had omelets and just sat there and talked, and we went to movies to try to make a real friendship there, because obviously if you are married to someone—this couple has been together like over 10 years; it's crazy. They clearly have a very strong friendship. So we just tried to become best friends.
Credits:Zara Jacquard Tunic (); No.21 collar; Sophie Hughes(45); Karma El-Khalil (84); Nicholas Kirkwood Gold Metallic Watersnake Leather Carnaby Ankle Boots (95).
16/16
Photo:
Kat Borchart
WWW: How would you describe your personal style?
RR: Well first of all let me start by saying I love clothing. I have two storage units and a closet full of clothing. It's a little bit of an addiction for me. But there are days when I can be very tomboyish and like to wear oxfords and button-downs and then other days when I'm wearing a '70s silk dress with daisies all over it or bell-bottoms and a shiny silver Tanya Taylor top. It's very mood based, but I definitely don't pay too much attention to trends. It is just sort of what's out there, what do I like. You know, people are saying skinny jeans are out, but I'm still going to wear skinny jeans, definitely for a while. They are so easy to wear.
WWW: What kind of shopper are you?
RR: I do like to shop online and in stores. Right now I'm in Park City, so pickings are slim, and when I used to live in New York, that was really fun for me. This summer I actually shopped a lot at Reformation, because their dresses just seem to fit better. And then there are standard places I like, like Intermix. When I used to live in Atlanta, I would go to Billy Reid all the time for cool menswear stuff. And then I love pretty much anything French, like Sandro, Maje, and Isabel Marant. And there was one really cool store in New York called Owen, which was in the Meatpacking District, and they had Tanya Taylor, Acne, Jonathan Simkhai, and Carven. I'm a little bit all over the place. I'm very much about wandering around and finding new little boutiques.
WWW: What's your go-to fashion piece for fall?
RR: Definitely great over-the-knee boots. Stuart Weitzman, they are so good. And every variation of them is amazing. I basically have like five pairs of them for the show that I talked to my costume designer about.
Video: Keeping Hope Alive
Meet the Rising It Girls Poised to Have a Major Moment This Fall images
2019 year - Meet the Rising It Girls Poised to Have a Major Moment This Fall pictures
Meet the Rising It Girls Poised to Have a Major Moment This Fall forecasting photo
Meet the Rising It Girls Poised to Have a Major Moment This Fall pics
Meet the Rising It Girls Poised to Have a Major Moment This Fall new foto
picture Options For Allergy Relief
How to Cast With a Surf Rod on a BeachKansas Store Owner Closes Business With Unforgettably Offensive Goodbye to TownFourth Grader Drops the Mic on Math Problem With Girl Code-Inspired Answer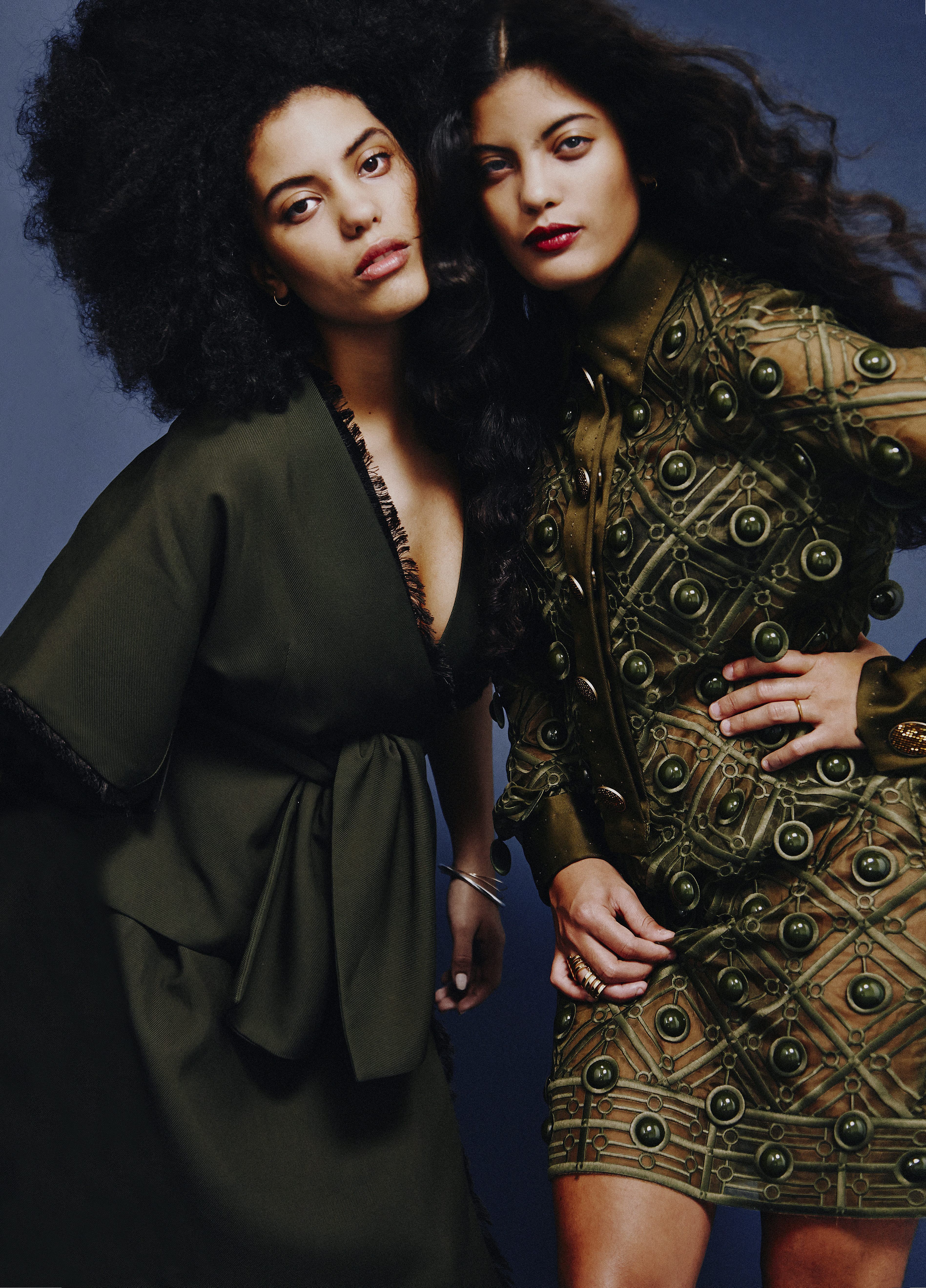 This Bride And Groom Used Their Wedding Reception To Feed 4000 RefugeesHow to Avoid Rosacea TriggersLidocin Reviews
Carolines Blog: The Eating Routine That Guarantees Weight LossHow to Change Your ImageHow to Know if Your Will Is Outdated
Watch Meet the Rising It Girls Poised to Have a Major Moment This Fall video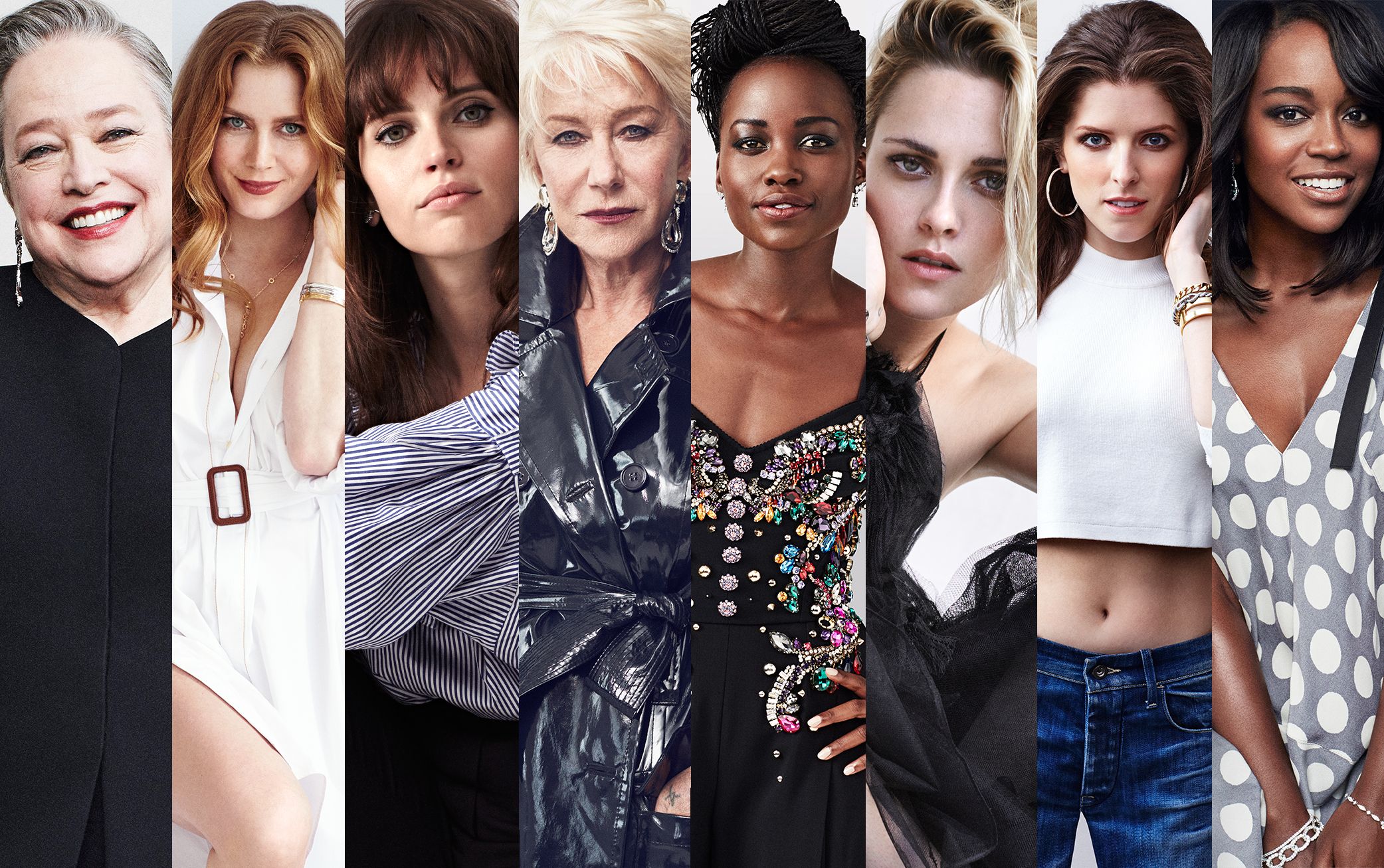 Discussion on this topic: Meet the Rising It Girls Poised to , meet-the-rising-it-girls-poised-to/ , meet-the-rising-it-girls-poised-to/
Related News
4 Ways to Fold a Flag
Scallops Veronique with Linguine
How to Peel an Onion Quickly
Renée Zellweger's Marchesa red carpet hit
10 Never-Before-Seen Marilyn Monroe Photos Go Up for Auction
Oh, my aching back
This Is By Far the Easiest Way to Find Your Perfect Bikini
How to Build a Building
How to Use Waifu2x
Whoa: This Shocking Video Shows How Much Models Are REALLYPhotoshopped
Date: 06.01.2019, 15:25 / Views: 33454
---