Paramore cover Drake's Passionfruit in the Live Lounge
Madonna Taps Pia Mia as First Fashion Director for Material Girl
Another day, another chance to see a singer, It-girl and social media personality add 'creative director' to her CV, with the only difference that this time she has Madonna's seal of approval. Pia Mia, whose full name is Pia Mia Perez, has been tapped by Madonna as Material Girl's first ever fashion director, leaving both Pia's and Madonna's fans entranced by the news. Founded almost six years ago, Material Girl has a long history of tapping musical talents as the label's brand ambassadors, including Rita Ora, Taylor Momsen, Sofia Richie and Zendaya, connecting each time with its aficionados on a deeper level. Given the fact that Material Girl was inspired by Madonna's 19-year-old daughter, Lourdes Leon, one can't really be surprised about Madonna and her manager Guy OSeary's choice to pick one of the most influential socialites on the Internet to spice up the label's style.
With her four-million follower base on Instagram, Pia will surely lessen the distances between her peers and Madonna's iconic brand, adding a more contemporary touch to the Eighties-inspired attitude of the brand's creations. She will utilize her funky street style aesthetics for the Material Girl SS 2019 collection, and it does not even end there.
Material Girl, which was founded under parent MG Icon (a partnership between Iconix Brand Group Inc.), is also going to team up with StyleHaul, releasing a series of videos inspired by Madonna's "Truth or Dare" documentary from 1991. Each video will, of course, feature Pia Mia all dressed up in some of the collection's staples, and will be promoted all over the social media starting from May 10. StyleHaul's chief content officer Mia Goldwyn knew she had to think about something fresh to better approach the partnership and make things even more interesting, as "rather than shooting a more traditional branded content campaign, we wanted to do something more engaging and emotional, to track her and not only glimpse the clothing but also who she is as an artist and how clothing is integrated into her world."
"Her creativity, confidence and unique sense of style make her a perfect addition to the brand," Madonna told , making us wonder what it might feel like to be fully endorsed by one of the XX century's ultimate stars. "The fact that Madonna chose me to do this literally makes me die," answered Pia Mia, who called WWD too from the set of her first ever Material Girl advertisement campaign, set to be released in July. As for her perspective on both music and the social media, Pia proved to have an open mindset and to value humbleness more than anything: in contrast to most of her fellow colleagues, she does personally answer her followers whenever she can.
"Music is my way to get out what I'm feeling, and so is fashion. Those are the two ways I express myself exactly how I want to. When I'm onstage, you're getting 100 percent of my life story. I'm not afraid to share things, good or bad. […] I run all my socials and I'm very interactive with everyone; it's really me helping my fans take selfies or pick clothes. I never had that many friends growing up, so my fans are my friends. They always make me feel better."
Photo courtesy of @princesspiamia
Written by Virginia Cafaro
With a strong passion for foreign cultures, contemporary art and fashion, Virginia is an enthusiastic editor and translator. When she is not writing, she likes to read books and eat chocolate (at the same time). She also likes to take too many pictures and collect too many comics.
Video: Miss USA 1995- Swimsuit Competition
Madonna Taps Pia Mia as First Fashion Director for Material Girl images
2019 year - Madonna Taps Pia Mia as First Fashion Director for Material Girl pictures
Madonna Taps Pia Mia as First Fashion Director for Material Girl forecast photo
Madonna Taps Pia Mia as First Fashion Director for Material Girl picture
Madonna Taps Pia Mia as First Fashion Director for Material Girl new pics
photo Millie Mackintosh on How to Eat Out Healthy and Still Have Fun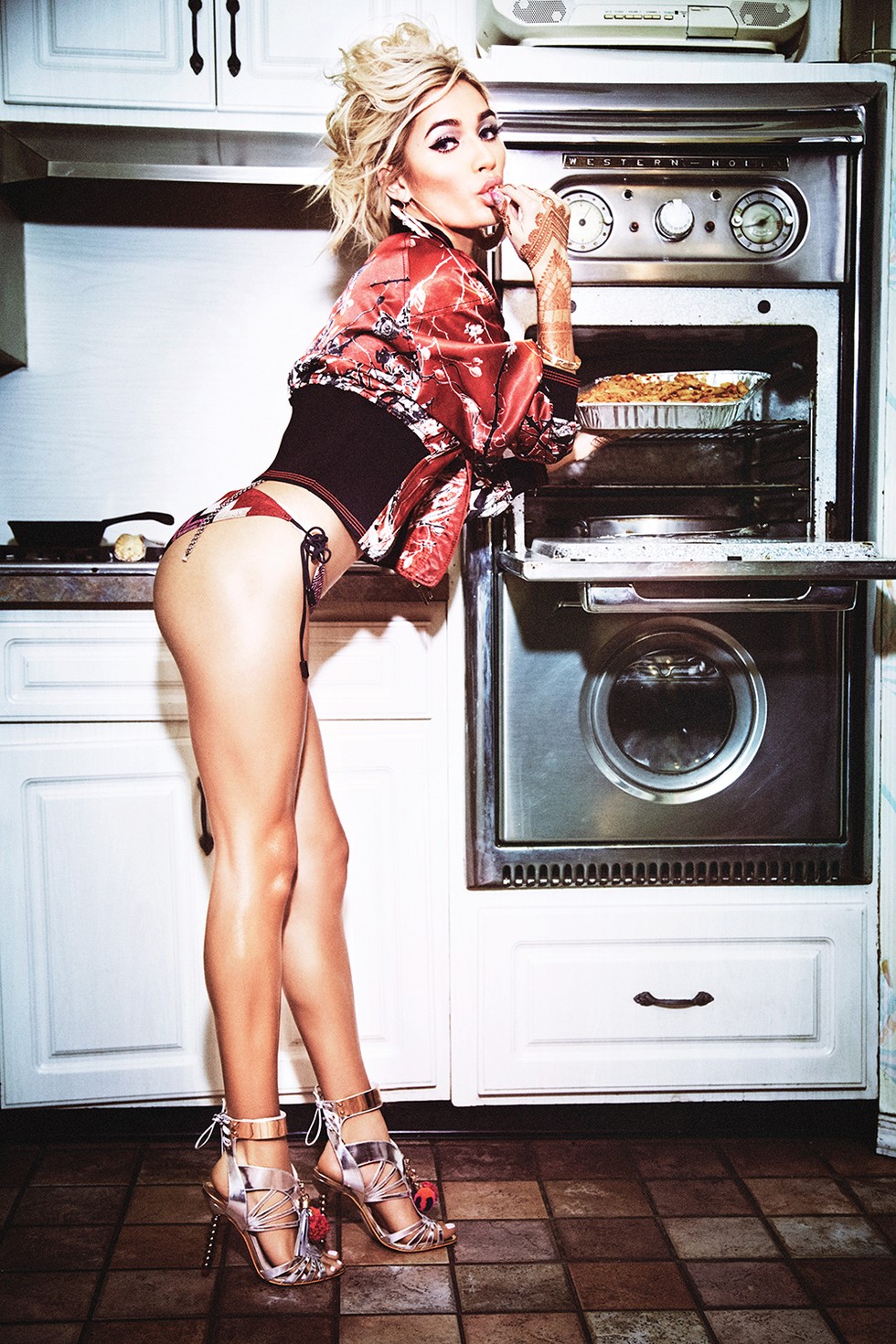 How to Keep Fresh Content on Your Business BlogNow Playing: The only piece of advice Anil Kapoor ever gave Harsh
Quick French Onion Soup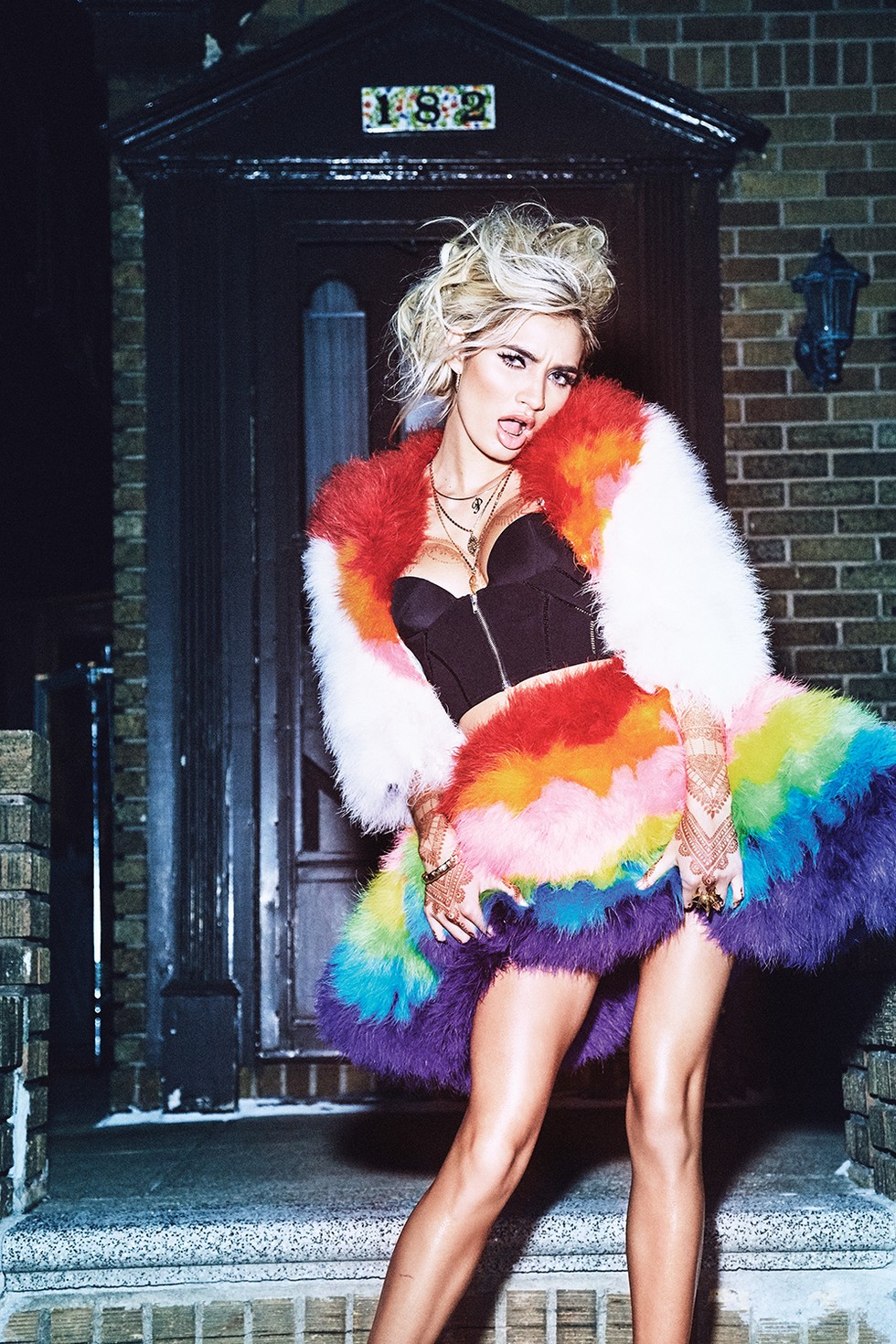 How to Start a Hair Care Routine
Watch Madonna Taps Pia Mia as First Fashion Director for Material Girl video
Forum on this topic: Madonna Taps Pia Mia as First Fashion , madonna-taps-pia-mia-as-first-fashion/ , madonna-taps-pia-mia-as-first-fashion/
Related News
How to Be Safe on the Internet
Voi Jeans: SS14 Collection
Thoughtful And Romantic Gifts For Girlfriend For Any Occasion
If You Buy Anything From HM in This Colour, Its Guaranteed to Look Expensive
9 Hidden Heart Toxins and How to Avoid Them
How to Overcome Eating Disorders
How to Deal With Seeing the Girl You Have a Crush on with Another Guy
Mulberry Introduces Tessie
Connect Yourself: How to Become Better At Networking
How To Eat Like Hemsley Hemsley
Federal Health Insurance Marketplace Reports Surge in Enrollments
Eden Park Clothing: SS13
How to Execute a Script at Startup on the Raspberry Pi
How to Kick (in Martial Arts)
25 Ways to Pull Off Monochromatic Outfits Like a Street-StyleStar
Date: 19.01.2019, 05:24 / Views: 35364
---