4 Ways To Turn A Scarf Into A Stylish Top - POPxo
How to Turn a Scarf Into a Vest
Seven Methods:
Repurpose a long, flowing scarf into a fashionable vest using several different methods. Depending upon what kind of look you want to achieve you can create a variety of looks using multiple scarves, a small amount of sewing and a little ingenuity.
Steps
Determine Your Style
Check your scarf collection.

Do you have a suitably large and durable scarf to turn into a vest? If not, you'll need to purchase one that works for the look you're after. Check out the suggested designs below to help you decide on a suitable scarf.

Avoid using anything too flimsy. Look for solid prints and quality fabric.

Decide if wearing this will be practical for the specific occasion.

Are you attending an indoor event or do you plan to be in the elements. If it's windy, you may not want a flowing scarf whipping about in the breeze.

The look is probably most appropriate for a casual outing or for "date night". It's a very informal look, so it's not something for work or weddings!

Evaluate the overall look you want to achieve.

Place your accessories against the scarf to see which ones work well.
Consider how this will influence your overall outfit. Could it possibly take away from the lines or cut of your clothing? Do you have matching clothes in mind already?
Creating A Free-Flowing Scarf Vest
This scarf hangs around your neck but provides the illusion of being a vest. You will need a long scarf and a wide-fabric belt.
Remove the buckle or D-ring at the end of the belt.Use sharp sewing scissors in order to reduce fraying and to create a clean line.

Lay the belt down on a flat surface and then lay the scarf down parallel to the belt.Be sure you have enough room on the surface to fit the entire piece.

Pin the scarf and belt together at the center about a foot (30cm) (this area goes behind your neck) using several strong sewing pins.This will hold the scarf and belt together while you create the vest armholes.

Keeping the belt in place, take the upper right corner of the scarf and fold it inward a few inches away from the center pins in order to create vest armholes.

The right side of the scarf should now be parallel to the belt. Pin the parallel borders in place.

Repeat with the left side. You should have the scarf and belt connected at three places at this point.

Using your sewing machine, sew the belt to the scarf.If you don't own a sewing machine, you could also accomplish this with double-sided sticky fabric tape.

Done.
Turning Two Scarves into a Draping Vest
Tie two scarves together for a free-flowing, funky look. You'll need two long scarves to create this vested, but carefree look.
Tie the ends of two scarves together.Double knot the ends, as this part will act as the base.

Hang the scarf around your neck.Tie the hanging ends together in the front in a wide casual knot.

Make a small, tight knot in the back.Adjust the scarf to ensure that both of the ends hang down evenly.

Loop the scarf ends together.Drape this around your neck for a vested, but open look. Done.
Making a Very Simple Looped Vest
This simple looped vest is really just a scarf tying variation that incorporates a lot of your tors0 space. It looks cool with a complementary t-shirt.
Tie two ends of a long scarf together in a tight knot.Make sure the knot holds as this will be the only way the scarf/vest will stay in place.

Drape around your neck so that the knot sits at the back base of your neck and the majority of the material is wrapped around your backside.

Done.It's that simple.
Designing a Structured Scarf Vest
Create a short, racer-back scarf vest using one extremely long scarf. All you need to do is tie the scarf ends together to create the armholes, then wear.
Fold the scarf in half crosswise.For best results, fold the scarf on a flat surface so you can line up the ends properly.

Fold in half crosswise again and tie the ends together.Make strong knots. Essentially, you've just tied two corners to the top center portion of the scarf.

Pull the scarf apart so you can see where the armholes have been created, then wear.The knot goes behind your neck.

Done.
Making a Belted Halter Vest
Make an entrance with a fashionable belted halter vest. This look requires two scarves––one that can be easily wrapped and tied around your waist.
Drape one scarf around your neck.Check the ends to ensure they are evenly matched at the bottom.

Wrap the second scarf around your waist and tie.If the scarf is long enough, create allow some of the tied scarf to drape down for a more dramatic look.

Done.
Sewing a Form-fitting Vest
Design a tailored, form fitting vest using only one scarf. This vest will require a small bit of sewing and a few buttons that can be purchased at a sewing or craft store.
Lay the scarf out on a flat surface.Make sure you also have all your supplies handy and ready when making this scarf.

Fold the right and the left ends inward to meet at the center.

Fold the left and right corners to the center edge. Attach with a small stitch. You can do this using either your sewing machine, or by hand.
Optional: If your scarf is short enough, you may sew buttons (or snaps or clasps) to the little flaps in the front. You can also "bling" out the scarf/vest by adding a few studs or faux jewels––whatever will make the scarf/vest extra special.

Finished.
Community Q&A
Question

Why don't you leave about 4 - 6" between the short ends of the scarf for the back of the neck on the last (sewn) vest?

You can certainly leave a space between the short ends to personalize your style. For a person with a slim build, a space will potentially make it wider than the shoulders. If it is too wide, it will slip and not drape well against the body. It may help to use a safety pin at the attachment point to find out how it will drape before sewing.

Question

Where do I sew the stitch on the last one?

According to the article, the stitch is at the point where the left and right corners meet at the center edge. A decorative button can hide the stitch, or you could use embroidery floss and sew a decorative stitch instead.
Ask a Question
200 characters left
Include your email address to get a message when this question is answered.
Don't be afraid to mix scarf patterns and colors; you may achieve a more stylish look by mixing it up a bit.
Before making any permanent adjustments to your scarf, test how it on looks on you by tying or pinning first. That way if the scarf does not work well with your outfit or doesn't fit well, you can make adjustments by using a different scarf or trying another method.
For a crisper look, iron scarves before creating any of the more fitted, tailored scarf/vest looks.
Things You'll Need
Long flowing scarf or scarves

Sewing items (optional)

Brooches or other accessories (optional)

Matching clothing
Made Recently
Loading...
Did you try these steps?
Upload a picture for other readers to see.
Upload error
Awesome picture! Tell us more about it?
Article Info
Featured Article
Categories: | |
In other languages:
Español: , Русский: , Português: , Italiano:
Thanks to all authors for creating a page that has been read 133,559 times.
Video: Clothing Cove University: How To Turn A Long Scarf Into Vest
How to Turn a Scarf Into a Vest images
2019 year - How to Turn a Scarf Into a Vest pictures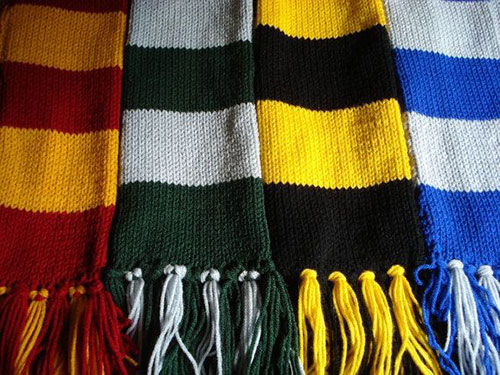 How to Turn a Scarf Into a Vest advise photo
How to Turn a Scarf Into a Vest picture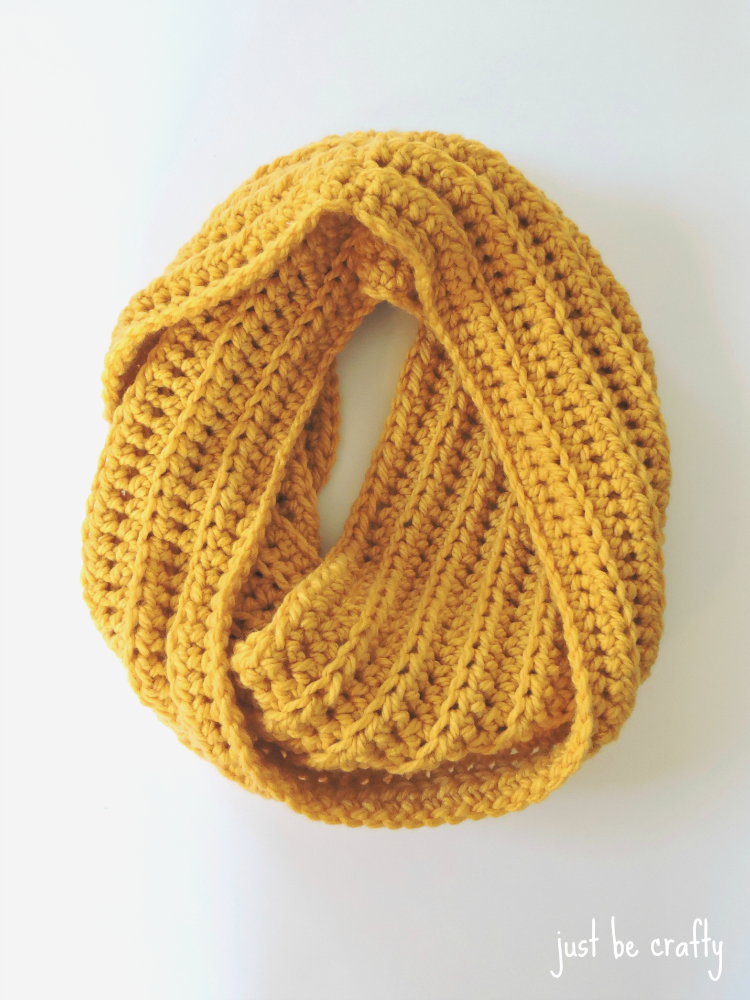 How to Turn a Scarf Into a Vest new pictures
foto 5 Questions For Jennifer Aniston About Last Night's DiorOutfit
How to Ripen Green Tomatoes
15 Reasons You Should Never Drink Diet SodaAnsia, 14 piccoli pensieri che ti possono aiutare a superare un momento NOHow Breast Implants May Affect Your Cancer Risk
How to Develop PassionThe Trick to Not Buying Junk Food at the Supermarket AnApple
Watch How to Turn a Scarf Into a Vest video
Communication on this topic: How to Turn a Scarf Into a , how-to-turn-a-scarf-into-a/ , how-to-turn-a-scarf-into-a/
Related News
How Fit Are You Take This At-Home Test To Find Out
President-elect Herbert Hoover called upon former President Calvin Coolidge, left, at the White House on January 7, 1929 to discuss Hoovers good-will trip
23 Best Easter Outfits for Plus Size Women 2019
How to Stop Your Boyfriend from Smoking
The Emotional Side of Caregiving
How to Talk to Girls as a Teen Boy
Blueberry Ice Cream Parfaits
Can Green Tea Help Digestion
How to Keep Friendships Strong During Cancer Treatment
The Coolest Ways to Style Your Jeans This Spring
How to Become a Business Process Analyst
Kerydin Reviews
Yutopia
Date: 08.01.2019, 14:22 / Views: 32272
---