How to Perform a Wedding Ceremony (In 4 Simple Steps!)
How to Prepare a Wedding Ceremony when Your Fiance Is Blind
Steps
Making Accommodations
Include braille on signs and placards.If your partner reads braille, it is a good idea to include braille writing on all of the written materials for your wedding (such as programs, placards, and signs). Many companies offer this service, or you can purchase a braille printer and make these materials yourself.

Ensure adequate lighting.

If your partner (or guests) are visually-impaired, keeping the venue well-lit can make a huge different in their ability to navigate the space. You want to create as much light in the space as you can, and you want it to be evenly-distributed. Add standing lamps to the space, or increase the wattage on your bulbs.

You can use incandescent, full spectrum, or florescent bulbs.
You can help reduce glare by covering windows with blinds or curtains, and avoiding shiny surfaces (like shiny tablecloths).
Using contrast (such as dark tablecloths with white dishes, or a dark rug on a tile floor) can also help make the space more accessible.

Make sure the space can be easily navigated.When choosing a venue, make sure that it is a safe, accessible place for your partner. Make sure the aisle is flat and smooth, and that your partner will be able to navigate the space easily. Also, make sure that the seating is adequately spaced (with rows and chairs a little father apart from one another) to make the space more accessible for your guests.

Talk to the manager of the venue.

Speak the manager of your venue about what can be done to accommodate your partner and other blind guests. With the help of your partner, create a list your specific needs and bring this list to the manager. Find out everything they can do to make the day easier and more enjoyable for you and your guests.

For example, you might inquire with the venue about your ability to bring guide dogs.
You might ask about adding additional lighting.
You might find out if you can customize and rearrange furniture in the space.
For best results, bring some of these needs and concerns to light before you book a venue.

Provide transportation.An effective way to help accommodate your blind guests (or any of your guests) is to provide transportation to and from the wedding. You might book a limo, bus, or car service, or simply asks some friends and family to volunteer. Providing transportation can make it easy for many different people to attend.

Consult your blind guests.If your partner is involved in the visually impaired and blind community, remember there will probably be several guests with visual impairments. Even if you have already tried to foresee what accommodations you could make for them, it is best to inquire about their needs. Every blind person is different, and there may be simple and reasonable ways for you to help make your guests comfortable.
Planning the Wedding Aesthetic
Plan your flowers.Since your partner may not have as much authority over the visual aspects of the wedding, let them take the lead on scents and tastes. Allow your partner to select the flowers for the wedding based on scents they enjoy. Work with a florist who is sensitive to your partner's disability.

Choose your food and desserts.Give your partner the opportunity to express their opinions when it comes to the wedding menu. Select foods and dessert items that your partner enjoys. Work with a caterer and dessert-maker who offers ample test-testing opportunities.

Decide what to wear.

Gather together your partner's friends or siblings with whom they'd like to buy their clothes for the day. These important members of the wedding party should know your partner's tastes before going shopping.

Make sure that the people they have chosen are used to working around the impairment. Remind them to describe things in detail.
Your partner can touch and feel the fabric and try things on but may want people to tell them about colors or fit.
Remember, they might not have a clear image of what they look like but they'll know if they feel beautiful.

Get your partner's opinion on visual aspects.If your partner has partial sight or lost their sight they will probably have opinions on color schemes they particularly like. Involve them in such choices if they wish. If they were born without sight, let them choose scents and textures they have enjoyed and combine this with your own preferences.
Paying Attention to Details
Seek advice from other couples.Talk to couples who have been through something similar. They could offer invaluable tips and advice on how to make the wedding a success.

Be open to changing some traditional aspects.

You may think a veil over the bride's face is obligatory but, if it hinders them, your partner might prefer to opt out. Guide dogs and canes might not be the most common aspect of a traditional day, but if they help your partner to feel comfortable, incorporate them.

If they are happy with the idea, ribbons or a small flower can dress the cane up. Some people like to invest in a new, decorative cane for the day.

Consider audio description.

Audio description is a way in which many couples have made the day more special for themselves and their visually-impaired guests. The script is partially planned in advance and a description is given of details such as the dress, the beautiful venue, what is happening, etc. Talk to your local services for the visually impaired or look it up on the internet to find more information.

A friend or relative might like to do this for you on the day.
Earphones are discrete and manageable.

Decide who should know about their visual impairment.

You may have guests who are not aware of your partner's visual impairment, such as relatives who have not met them yet. It is entirely up to you and your partner what you do in this situation. Ultimately your partner may not like people to know or may prefer people to be aware.

If you want them to know, add a detail on their wedding invite or call them beforehand. Your family may have informed them beforehand.
It is highly recommended that the organizers in the venue and the person who is officiating over the ceremony are aware of your partner's impairment. Special arrangements can then be discussed.
Community Q&A
Ask a Question
200 characters left
Include your email address to get a message when this question is answered.
Warnings
Remember, your partner and visually impaired guests have spent a long time living with their disabilities. Respect their independence and recognize when to step back and let them make their own choices.
Video: How to Set Up Wedding Ceremony Venue
How to Prepare a Wedding Ceremony when Your Fiance Is Blind images
2019 year - How to Prepare a Wedding Ceremony when Your Fiance Is Blind pictures
How to Prepare a Wedding Ceremony when Your Fiance Is Blind recommendations photo
How to Prepare a Wedding Ceremony when Your Fiance Is Blind pics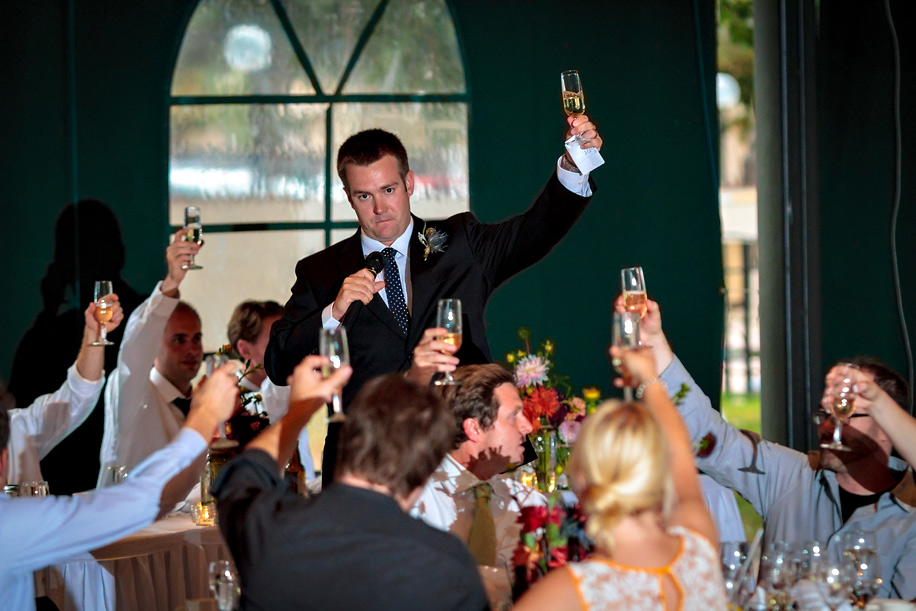 How to Prepare a Wedding Ceremony when Your Fiance Is Blind new photo
photo How to Add Scent to Slime
Cromolyn OphthalmicHow to Reuse Plastic Easter EggsJustWatch: Find the Perfect Show to Stream Online
Docusol Kids14 Highly Effective Snoring Remedies You Need to Know About
Which Bottled Iced Tea Brands Are Gluten-FreeHere's why log cabin holidays are the new way to do glampingHow to Add an Adopted Child to an Insurance Policy
Watch How to Prepare a Wedding Ceremony when Your Fiance Is Blind video
Discussion on this topic: How to Prepare a Wedding Ceremony when , how-to-prepare-a-wedding-ceremony-when/ , how-to-prepare-a-wedding-ceremony-when/
Related News
How to Have a Shower Thats Just as Relaxing as a Soak in the Tub
Trouble-Spot Workout: Bra Bulge I
How to Dress Classy on a Tight Budget
Onion and Mushroom Gravy
Gain Weight, Lose Your Sex Life
Get Rid of Dry, Itchy Skin
How to Download a Flash Movie
Woman Who Had 1st U.S. Uterus Transplant Loses the Organ Due to Complication
How To Use Avocado Oil For Acne
How to Set up a Paypal Account to Receive Donations
How to Prove Similar Triangles
An Old Icon Returns
Date: 15.01.2019, 08:14 / Views: 51395
---