EASY AND PERFECT SUMMER BEACHY WAVES | HAIR TUTORIAL | Maria Bethany
How to Get Bouncy Beach Curls
Two Methods:
Nothing says summer like the just-climbed-out-of-the-pool look of beach waves in your hair. Their voluminous, easy style practically screams sexy. Whether your locks hang down your back or barely skim your chin, you can use a variety of methods to get beachy curls year-round—no pool or ocean required!
Steps
Creating Beach Curls With a Curling Iron
Decide on a barrel size.

Curling irons come in a variety of sizes, and the best size for you will depend on the type of beach waves you're after, as well as the texture and length of your hair.

A large barreled iron, such as 1.5 inch, works well for long hair.This size is a good choice for loose curls that you wear the same day as curling; these curls may also last well into the next day, depending on how well your hair holds curl.
Using a small curling iron, like one with a half-inch barrel, is a good tactic for straight, fine hair.
You can also buy a specialty three-barrel curling iron, which will give you beach waves with virtually no effort.
Expect that your curls will loosen. Use an iron that provides tighter curls than you hope to end up with.

Brush your hair.Make sure your hair is free of tangles. These curls work well on unwashed hair, so don't worry about washing your hair. If you do wash your hair, make sure to let it air dry completely before starting.

Spray on a sea salt spray.

To add texture to your curls, spray the sea salt spray to the mid lengths and ends of your hair. Don't spray on the roots.Do not drench the hair; add enough for a good coating.

After you've applied the spray, scrunch your hair. Use your hands to scrunch chunks of your hair up toward your roots, like you're making messy curls.
Allow the sea salt spray to air dry. Never use a curling iron on wet hair because it will burn your hair.

Section your hair.

Divide your hair into manageable sections, pinning the majority out of the way so that you can work with a few sections at a time.Sections of hair that are 1 to 2 inches are probably the best.

The amount of hair you have, as well as the size of the curling iron you use, will determine how many sections you need. The smaller the iron, the greater the number of sections needed.

Curl your hair.

Working with one section at a time, hold the curling iron vertical and wrap your hair around the curling iron. Make sure the curling iron is pointed downward. Start by wrapping the beginning of the strand nearest your roots around the topmost part of the curling iron twice. Then, continue wrapping the hair down the curling iron shaft, leaving a little bit of space between each wrap.Open the curling iron and pull the iron upwards, letting the curl fall easily from around the shaft.

Hold the curling iron around the hair for at least 10 seconds. The longer you let the hair stay around the curling iron, the tighter the curl will be.
If you are going for the messy look, don't use the curling iron on the last inch or two of your hair.

Continue curling sections of hair.As you finish one section of hair, move on to another section. If your hair is extremely thick, you should curl it in layers. Start with the layers underneath first. Clip your hair on top of your head while you curl the lower sections. Each time you finish a layer, let down another layer and curl that layer until you have curled all of your hair.

Mess up the curls.

Flip your head over and shake out the curls. Finger-comb the curls and apply more sea salt spray for texture. Make sure to add hairspray to help the curls hold their shape.

Try sleeping on your curls. If you've used a very small curling iron (e.g., a half inch barrel), you will want to sleep on the curls so that they have time to loosen up.In the morning, they will have lost some of their intensity and look more like natural, beachy waves. This will also give you a messier look.
Creating Beach Curls Using a Flat Iron
Choose an appropriate flat iron.

Opt for a flat iron that is 1 or 1.5 inches wide. Any smaller and the curls may end up tighter than you'd like; if you go wider than 1.5 inches, it may be difficult to get any curls at all.

People with shorter haircuts will require smaller flat irons; larger irons won't give enough of a curl.

Start with clean, dry hair.

Make sure your hair is brushed and free of tangles. Add in some texturizing spray or volumizing mousse during this part of the process will help your hair to hold the curls and give it some lift.

You may choose to use a heat protector spray since you will be applying heat with the flat iron. This will help to protect your hair from damage.

Section your hair.

Divide your hair into sections small enough to work with, about 1 inch each. Pin the rest of your hair out of the way.

You may find it's easiest to start with the underside of your hair and work your way toward the crown of your head. To do this, clip your hair on the top of your head, leaving a layer of hair to curl.

Clamp your hair.

Start about an inch down from the root and place the iron in the hair. Don't clamp down just yet because this will create a crease. Rotate the iron and pull, then close the iron as you finish pulling the iron along the strand of hair. There's no need to twist the iron, just pull down along the section of hair.

The flat iron should be vertical when making the curls, with the end towards the ceiling.Bend the iron away from your face as you curl.
Don't go all the way to the ends of your hair; stopping a half or 3/4 of an inch before you get to the bottom will help you to achieve that messy, just-got-out-of-the-pool look.
An alternate way to make a curl with a flat iron is to twist a small strand of hair around your finger until you get to your head. Remove from your finger and take that twist of hair and press it between the flat iron for about 10 seconds. Release for a curl.

Curl the next section.

Continue curling 1 inch sections of hair by rotating the flat iron once and pulling along the strand. You may need to re-curl near the roots if the roots haven't taken to the curl as well as the rest of the hair.

Going in the opposite direction with the next section will keep your hair looking bouncy and ensure that large pieces of hair don't clump together.
Work slowly but smoothly. You want to put enough heat on the hair to get the "curl" into it, but not overheat the hair. Finer hair needs lower heat, while thicker hair needs higher heat.
If you started curling in layers, let down a new layer each time you finish one layer until you have completed all of your hair.

Break apart your curls.

Once your whole head is done, break your curls apart with your fingers to give yourself that loose beachy look. Flip your head upside down and shake them out, comb through them with your fingers - anything you want.

Add some sea salt spray or texturizing spray to your hair to give it texture. You may also want to spray hair spray to help the curls keep their shape.
Don't worry about messing things up—beachy waves aren't supposed to look perfect!
Community Q&A
Question

How do I get naturally curly hair?

You are born with natural curls or straight hair, or somewhere in between. Curly hair can be obtained by salon treatments, but it wouldn't be "natural".
Ask a Question
200 characters left
Include your email address to get a message when this question is answered.
You can also create beachy curls by braiding freshly washed and towel dried hair, then sleeping in the braids overnight. If you go for French-braids, you will get rather tight waves, meaning that after you take the braids out in the morning, a few hours will have to pass before you have the actual beach waves look.
Any of these styling methods may take some practice, so have patience. If one doesn't work for your particular hair texture or length, try another!
You may find that you like to form your curls in a different direction or way, depending on your hair texture or the look you prefer. That's okay! Experiment and find what works best for you.
Video: BEACHY WAVES TUTORIAL
How to Get Bouncy Beach Curls images
2019 year - How to Get Bouncy Beach Curls pictures
How to Get Bouncy Beach Curls recommendations photo
How to Get Bouncy Beach Curls images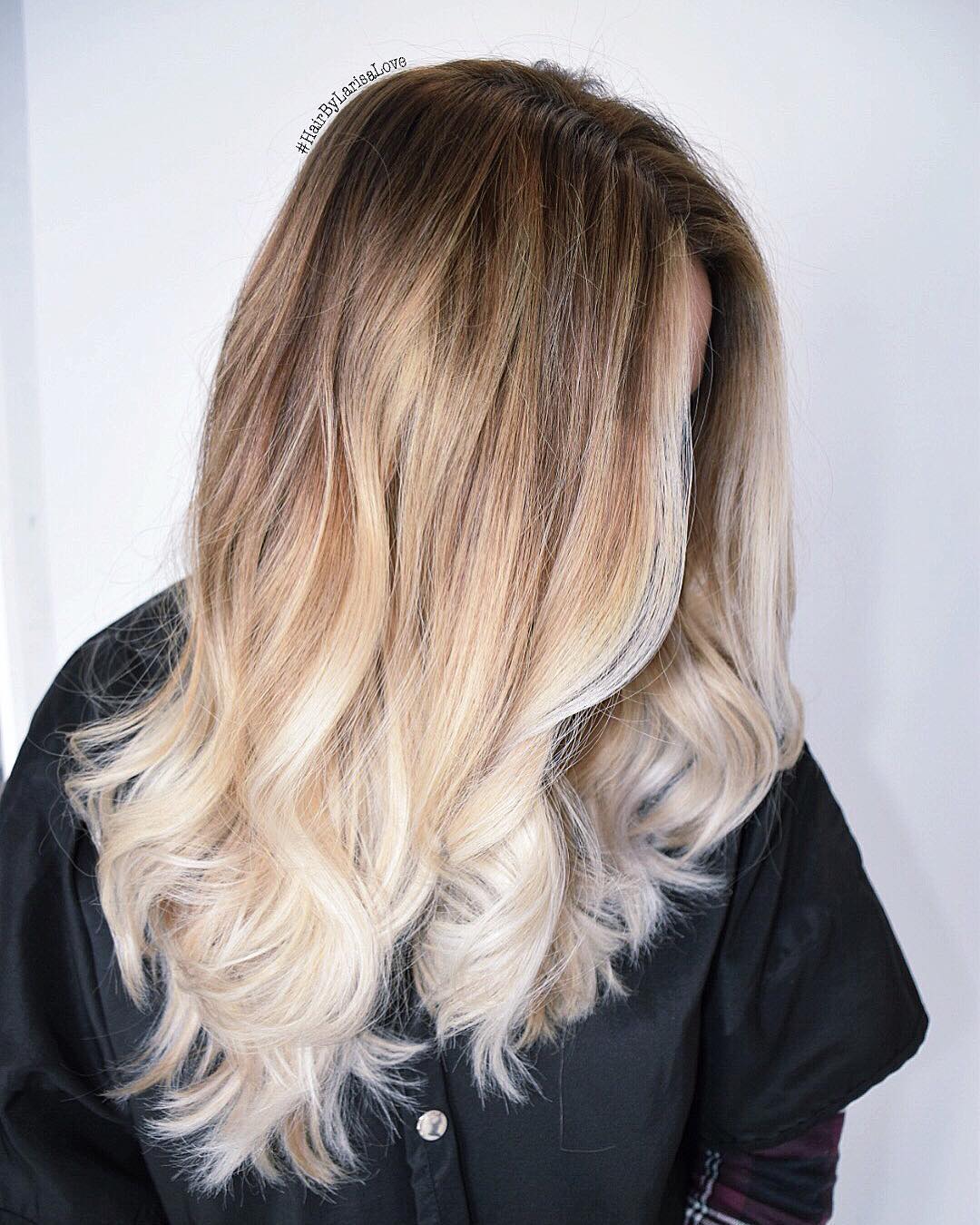 How to Get Bouncy Beach Curls new photo
foto Success In Reaching Goals Is Determined By Mindset
Child Custody in New Hampshire
How to Make a Coconut Shell Hanging BasketTesla stock slides after slashing Model X, Model S prices in China
5 Ingredients to Look for When Choosing an OrganicCleanser6 Ways to Banish Type 2 Diabetes GuiltAdd Vibrance in Vintage Moschino at Nasty gal
Watch How to Get Bouncy Beach Curls video
Forum on this topic: How to Get Bouncy Beach Curls, how-to-get-bouncy-beach-curls/ , how-to-get-bouncy-beach-curls/
Related News
The Luxury Pyjama Brands Are More Than Acceptable 247
Spicy Tacos With All the Fixings- 292 calories
How to Get Data from .Nbf Files
7 Unusual New Treatments For Your Depression
How to Decorate Mini Pumpkins
How to Play the Viola in a School Orchestra
Why Paying More at the Dry Cleaners Isnt Worth It
How to Take Perfect Math Notes
How to Be Loved by Your Family
Introducing IWC Big Pilot's Watch Edition Patrouille Suisse
Outdoor Pilates Workout Routine
Top 20 Bun Updos You May Love
Nasty Gal's Summer 2019 Vintage Fashion Line Is For Eclectic Youth
The Halloween Costume That Can Predict the Future
Date: 06.01.2019, 03:09 / Views: 91545
---