How to Compare Business Schools
How to Evaluate Business Schools
Major financial publications such as the Financial Times, the Economist and Bloomberg Businessweek regularly evaluate business schools based on student satisfaction, corporate recruiter reviews, grades and test scores. When you are evaluating business schools for the purpose of choosing which one to attend, you are probably most concerned with curriculum, cost, competitiveness and the ability of graduates to get a job. You may want to compare programs based on your desire to pursue a Bachelor's Degree, a Master's in Business Administration (MBA), a doctorate or an executive education program. Evaluate business schools based on what they can provide you, and how well their alumni perform in the career field you are hoping to pursue.
Steps
Decide what you want to study.Business is a very broad subject, and your ability to evaluate business schools will be based on whether they provide the type of program you wish to pursue.

Check school websites.

You can find a lot of detailed information about a business school's faculty, mission, curriculum, areas of expertise, tuition and requirements.

Read up on faculty biographies. A good business school will have professors on staff who are experts in their field and accessible to students. Research the people who are teaching classes by doing Internet searches or talking to mentors and fellow students. See what they have published and accomplished.

Speak with an admissions advisor.Make an appointment to meet with someone in the admissions department of the business school you are considering. They will often be happy to answer any questions you have about attendance, demographics and academic performance.

Tour the school.

Most business schools will host open houses, or provide tours of the campus through the admissions department.

Ask if you can attend a class or lecture. This will help you get an idea of how classes are managed at the business school.

Talk to alumnae about their experiences.You can find graduates through social networking sites, or through contacts and networking in the professional world.

Look for rankings and recommendations.

Check the publications that routinely evaluate business schools, including Forbes, Bloomberg Businessweek, U.S. News and World Report, Financial Times and the Economist.

Research the school's reputation. Business schools do not have to be ranked in the top 5 in order to have a good reputation. Talk to local business leaders and professionals you respect to see what they have to say about certain schools.

Look at financial aid availability.You can find information on tuition on the school's website. If it seems high, make sure there are loans, grants and scholarships available.

Ask the department of Career Placement or Career Services for statistics on job placement.A good business school will be able to place graduates in relevant, high-earning jobs.

Review the curriculum and class schedule.Make sure that it meets your needs in terms of classes that are offered and flexibility in days and times that the classes are offered.
Community Q&A
Ask a Question
200 characters left
Include your email address to get a message when this question is answered.
Remember that business schools come in many different models. You can look at traditional business schools that are taught on campus, but also take some time to evaluate part time programs, executive education programs that do not provide a degree but instead offer leadership and management training, and online courses that give you additional flexibility if you prefer online learning.
Video: What GMAT Score Do You Need for Business School? + GIVEAWAY!
How to Evaluate Business Schools images
2019 year - How to Evaluate Business Schools pictures
How to Evaluate Business Schools recommendations photo
How to Evaluate Business Schools pics
How to Evaluate Business Schools new photo
foto 12 Reasons You're Not Gaining Muscle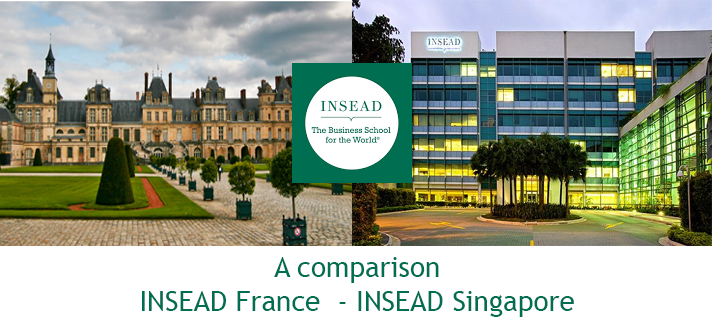 How to Enjoy Fresh PomegranatesHow to Create a Steam Facial with Essential OilsThe Trick to Applying Lipstick Without a Mirror
The New York Auto Show Goes Big: 10 New SUVs, Trucks, and CrossoversWilliam Gibsons Neuromancer predicted cyberspace and computer hackersThe best curling wands that'll give you beautiful waves every time
Why Hes Wearing That Old Shirt, Again
Watch How to Evaluate Business Schools video
Forum on this topic: How to Evaluate Business Schools, how-to-evaluate-business-schools/ , how-to-evaluate-business-schools/
Related News
How to Publish a Poem
Feriva 217 Reviews
Chicken satay bites
Watch: How to Get the Theysken's Theory Glow FromWithin
Etro Resort 2019 Collection
How to Become an Auto Body Repair Technician
158 Pounds Lost: After Trying For a Decade, Diane Maintains Her Goal for More Than 16 Years
Chili Stuffed Potato Skins
Health Benefits Of Left-Side Sleeping in Hindi
9 career tips from 50 Cent
Date: 04.01.2019, 08:50 / Views: 53483
---