How to End a Relationship
How to End a Relationship With an Attorney
Break ups are hard enough as it is, but with an attorney you may get to a stage where the arguing is filled with courtroom-style drama and devious point scoring, and it's time to adjourn. Breaking up with an attorney might not be as straightforward as those not trained to mess with words until you head's spinning, so be prepared!
Steps
Plan the breakup surreptitiously, quietly even.

With an attorney, there is a risk that he or she will have you on the floor in tears discussing the definition of "break up", because he or she thinks of you in the genitive case, in which case the term "breakup" would have no meaning. So the first step is to not mention it, and do the unmentionable in disguise.

Depending on how creative you are, you may have already done a similar exercise in another context, but this is different. What you don't want to do is get him or her excited. Use a preponderance of words to confuse and distract, so that he or she will not be able to ponder your real purpose until later––after you're out the door.

Depart as planned and scripted."This is just an ordinary day, dear, but I'm not sure that I won't be delayed tonight due to an unforeseeable dependency in the latest meeting schedule. And oh, look it's spring, so I need to take all my clothes to the dry cleaner today. All this black stuff – oh, I can't wait to go shopping and get something in red and white. Caroline told me the other day that Nordstroms is having this sale and… ". You get the idea. At this point, he or she has no idea you will be delayed indefinitely, perhaps permanently, so that's not something he or she can argue about. You can expect to proceed with your day as usual.

Continue subterfuge, and secretly prepare for the discussion which eventually will happen, despite your careful planning.Find a word for "breakup" which he or she can't negotiate about because he or she doesn't know what it means. That means you have to make it up. Make up a word like... disbaration. Shhhh! Don't tell your attorney date the word yet––you have to spring it on him or her at the right time as a surprise, leaving no time for prior preparation.

Disappear.Find places you have to be. Not want to be but must be. Stay with a friend who needs you. Shop for new clothes because your wardrobe needs attention. He or she likes your wardrobe, so the thought of this will please your attorney date, especially if you can allude to undergarments or his or her favorite color, or both at the same time. A charitable or spiritual event. Family matters that must be attended to. Attorneys do understand your other commitments, provided they are short and don't interfere with your total commitment to them.

Plan for a second party to be present at the inevitable day of reckoning.That way he or she knows that you know that they know what you actually say. And you know that he or she knows that they know what he or she actually says.

Host the final event in a neutral location, such as a counselor's office, a restaurant, or a park bench.Tell your story and stick to it. The less words you use, the less words he or she has to argue about, and the less you have to know that he or she knows you said. Your breakup speech should be succinct, and magnificent. Look him or her in the eye, pause significantly, and then sweep out haughtily, leaving him or her speechless in admiration, and burning left brains on what is the right question to ask. Suggestion: "With this final act of disbaration, I am hereby regaining my lawful state of peaceful solitude whereby solicitors are not welcome, and the private entrance has been sealed.".

Survive the aftermath, not the afterlife.

You haven't gotten there yet. This is the stage where you think you are done but he/she…, though no dunce, doesn't get it:

Don't bother being reasonable. Any reasons will be discussable. Resolute will get you through it faster with less bother.
Don't give up. Faster and bother are relative terms. This stage is more like a siege than a skirmish. You'll need lots of chocolate, red wine, and guy or gal friends who aren't afraid of your ex-attorney date.
Don't even try to be nice. Nice to an attorney is like chewing tobacco – he or she will chew it up, spit it out and then smile ready for the next bite.
Try to stay detached, have a sense of "battle humor" and enjoy the show. At some point, you'll probably even admire his or her ingenuity and wonder why he or she didn't exert that much energy to amuse you when you were ready to be amused.

Consider resorting to the legal system to speak his or her language.If your ex-attorney date's continued courtship becomes exceptionally tedious, the courted may need to go to court. Depending on how creative he or she is, and the availability of other game which could work in your favor to distract him or her, you may need to start a new game. Don't waste any time outs, and remember, if you were a betting person, who would you put money on to win a match with a tennis pro? That's right – a tennis pro. So put your money down on… another attorney. Yes, it's frustrating - you started out with one, but now there are two. Hang on. There's likely going to be a third, but it's a good thing! Once there are three of them, they can dispute the score amongst themselves and you can drink martinis on the sideline! Legal vehicles which may get you back on the road to happiness are anti-harassment orders or orders of protection. See your local court system for further information.

Know when the game is over.Eventually, the score will be Love Nothing, with the attorneys splitting the take. You are now free to take your life and go home to a peaceful afterlife.

Once you have regained your sense of humor, particularly if you do have that sense of "battle humor" (reference Star Wars quote by Qui-Gon Jin), or enjoy life's challenges, you might be tempted to indulge yourself again with the same or another attorney.Don't. There are plenty of professions that aren't invested in proving you wrong and plenty of non-combatant sorts awaiting your love. On the other hand, there are plenty of combative non-attorneys, too, so consider that in your search for a mate.

Realize that your experience and the author's experience are not necessarily the same.Not all attorneys are the same--just as not all non-attorneys are the same. Some attorneys are very passive at home because they've been fighting other people's battles all day long, while some non-attorneys seem to want to pick a fight, no matter the situation. Keep an open mind and an open heart in relationships. Don't stereotype.
Video: Step 1: How To End A Relationship Series - Stop Blaming Them
How to End a Relationship With an Attorney images
2019 year - How to End a Relationship With an Attorney pictures
How to End a Relationship With an Attorney forecasting photo
How to End a Relationship With an Attorney foto
How to End a Relationship With an Attorney new photo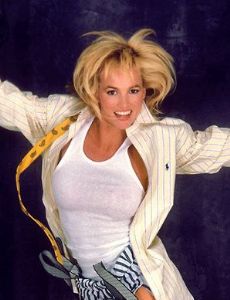 foto How to End a Relationship With an Attorney
Watch How to End a Relationship With an Attorney video
Communication on this topic: How to End a Relationship With an , how-to-end-a-relationship-with-an/ , how-to-end-a-relationship-with-an/
Related News
3 Things Every Woman Should Know About Having Sex with a Much Taller Guy
Famous People Wearing the Walrus
Kidney Transplant Tourism Comes With Risks
Buy Of The Day: Chanel Les Beiges All-In-One Healthy Glow Fluid
3 Ways to Kill a Joke
How to Build Your Savings in College
Latuda Reviews
The farmer reviews three business books
How Do I Stop Emotional Eating
The 16 Best Haircuts of All Time
Issa Rae Wears Belt With N-Word to CFDA Fashion Awards
Fall Beauty Routine: 8 Tips And Tricks
Meet Natalie Portman: Hollywood's Favourite Harvard Graduate And Marie Claire's Latest Cover Star
Muslim fundraiser for Pittsburgh synagogue victims raise more than 110,000
The WHO Calls to Eliminate Artificial Trans Fats by 2023
Date: 01.12.2018, 21:02 / Views: 53492
---