How Do I Turn Down A Job Offer?
How to Deny a Job Offer
Two Methods:
If you apply for multiple jobs, then you might find yourself dealing with a few offers at once. You may also simply have been offered a job that doesn't feel like "the right job." Perhaps you just aren't ready to leave your current job. No matter the situation: be respectful and straightforward when you deny a job offer. Give a good reason, then move on.
Steps
Declining Tactfully
Put it in writing.

A letter lends formality and grace to your interaction. Thank the potential employer for the opportunity. Then, tell the truth about why you accepted another offer.It may be tempting to deny the offer verbally. However, a letter or email is usually more professional.

Write an email or a typed letter. Do not send a text message or instant message. Do not give the employer a handwritten note. Be professional.

Be appreciative.

Personally thank the recruiter for the offer. If you've gotten far along in the interview process, then the recruiter has likely spent at least a few hours considering your application, your references, and your resume. If you want to be polite, make sure to acknowledge this effort.

Say, "Thank you so much for offering me the position. I truly appreciate the time and energy that you've put into explaining the role and answering my questions."
Say, "Thank you for the interview and the offer. I appreciate that you've been so helpful and honest about the realities of this role and the inner workings of this company. I know that you've put a lot of work into guiding me through the process."

Highlight the positives.Begin with a cordial introduction. Then, follow up by mentioning the positive aspects of the position you are declining. You might talk about the smooth process, the well-crafted interview questions, and the generous offer. This may leave the hiring manager feeling a bit better about the situation.

Give a simple, solid reason.

Keep it short and sweet. In one or two sentences, explain the honest reason that you're declining the job. This applies whether you are taking a job somewhere else, or you just don't feel that this job is right for you right now. If you've put a lot of time into this interview process, consider giving a more in-depth reason.

Say, "After a lot of thought, I've decided to take a job at another company," or "Your company seems like a lovely place to work, but I don't think that it will take me exactly where I want to be professionally." You can say, simply, "I don't think that this job is the right choice for my career goals at this time."
Don't get into the gritty details of why you don't want to work at this company. There's no need to explain the things that you found off-putting about the job. Don't talk about the exciting job you're taking at another company.
Keeping the Door Open
Gather information, but don't take too long.

Learn as much as you can about the company so that you can make an informed decision. Take the chance to speak with people, tour the space, and ask any questions that could clarify your choice. It's okay to entertain the possibility, even if you aren't completely sure.

Don't wait too long. If a company has given you a job offer, it is investing its time and money in you until you accept or decline.

Make a clear decision.Deny the offer as soon as you're sure that you don't want the job. Weigh your options, and consider where this job will take you. If it isn't the right time for you to take a job, then you don't need to take it.

Be graceful.

Try not to burn bridges. However, if you've gotten deep into the interview process for a given company, then it may be hard to decline the offer without frustrating the hiring manager. The most you can do is act respectfully. Do what is best for you, and don't make the wrong decision just because you don't want to upset a potential employer.

Keep the door open if there's a chance that you'll want to apply for a job here again.

Recommend someone else for the position.

This can be a way to make amends for declining the job offer. Hiring managers put a lot of time and energy into finding the right candidate for a position, so they might appreciate the suggestion of an alternative. This person could be a friend, a co-worker, or a family member. Make sure, however, that he or she would actually be a good fit for the job.

If you recommend someone who would be a good fit for the position, you are proving that you are willing to go beyond a job description. This is something that hiring managers remember.
Community Q&A
Ask a Question
200 characters left
Include your email address to get a message when this question is answered.
Be humble. Even if the competing position promises a new car and multi-million dollar salary, there is no need to hold this over a recruiter's head. Humility goes a long way and leaves a positive impression on others.
Sometimes two jobs are comparable, but one does not offer the same benefits as the other. Speak to the hiring manager to see if you can work out a deal. If you work something out, you can always use the letter of rejection for the other position.
Video: Interview Tip: How to Gracefully Decline a Job Offer
How to Deny a Job Offer images
2019 year - How to Deny a Job Offer pictures
How to Deny a Job Offer recommendations photo
How to Deny a Job Offer pics
How to Deny a Job Offer new photo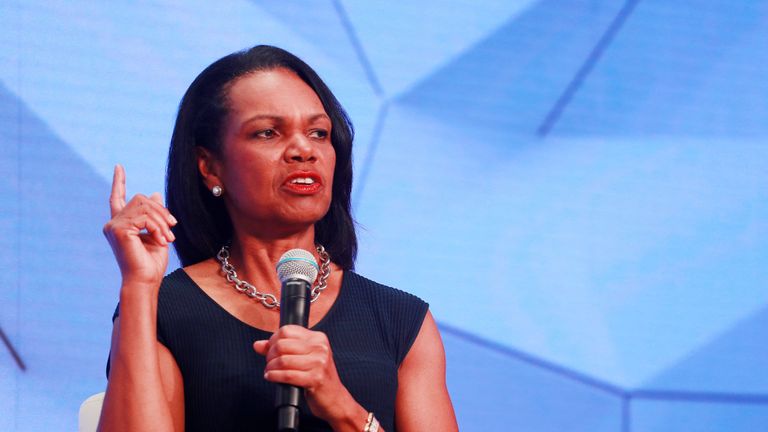 pictures How to Deny a Job Offer
Watch How to Deny a Job Offer video
Communication on this topic: How to Deny a Job Offer, how-to-deny-a-job-offer/ , how-to-deny-a-job-offer/
Related News
The Beaumont, London
Two-Thirds of U.S. Adults May Carry HPV
Is the HPV Vaccine a Good Idea
Trump rips Theresa May in phone call, echoes Macron, Trudeau attack
When Allergies Trigger Asthma
Bella Hadid Takes the Naked Dress to New Heights on the Cannes RedCarpet
Philly Cheesesteak
How to Make a Mirror in Poser
HealthTalk: Healthy Eating and Cooking Tips for Managing Type 2 Diabetes
How to Heal a Sore Arm
Mometasone Topical Reviews
Multiple Sclerosis: Buster's Never-Quit Attitude
Date: 01.12.2018, 20:52 / Views: 84552
---