Deaf, hearing impaired learn how to communicate with police
How to Communicate with the Police if You're Deaf or Hard of Hearing
Two Methods:
For people who are deaf or hard of hearing, communicating with the police can be an anxiety-inducing experience. If you don't follow directions right away, the police might mistakenly think you're being uncooperative, even though the problem is simply that you can't hear them. You can stay safe and lower the odds of having a misunderstanding by preparing for encounters with the police before they happen. First, learn how to make it clear to the police that you are deaf or hard of hearing. After that, educate yourself about your rights, and be aware of how to stay safe if you are ever stopped by law enforcement.
Steps
Interacting Effectively and Safely
Use a visor card that states you are deaf or hard of hearing.

Attach a card explaining your condition to your car's sun visor. If you are pulled over, swing your visor to face the window and then open the window all the way. Using a visor card is the quickest and safest way to let the police know you can't hear them.

It's a good idea to attach a card to both of your visors, in case the police officer comes to the passenger side of your car. If you're pulled over, deploy both visors at once before the officer approaches you.
Don't put your card someplace highly visible like your back window. People may target you if they know you are deaf or hard of hearing.
You may also want to keep a card in your wallet at all times, in case you are stopped when you're not in your vehicle.

Stop in a well-lighted area.If you are pulled over at night, stop under a streetlight if possible. Turn on your dome light as well.

Keep both your hands visible.If you are pulled over, place both your hands on the steering wheel. Don't hide your hands or make any sudden movements.

Remain still.

Until the police officer understands that you're deaf or hard of hearing, avoid fidgeting, signing, or gesturing, except to point to your ear. If you need to reach for something in your car, communicate this to the officer ahead of time, either verbally or by pointing.

For instance, if you need to get your registration out, point to your glove compartment so the officer understands why you're opening it.

Gesture that you cannot hear.When the police officer speaks to you, point to your ear and shake your head. Most people understand that this means "I am deaf."

Let the police know what kind of communication you need.

The police are required to communicate with you in a way you understand. Gesture or write a note to tell them whether you prefer to lip-read, write, or use sign language.

If you make your own visor card, you can include information about your preferred method of communication on it.
If you need to write a note, request pen and paper by making a writing gesture. Don't reach for your own writing materials (or anything else in your car), since the police may think you are reaching for a weapon.
If you don't understand something, make it clear by saying or writing "I don't understand."

Avoid nodding unless you understand what the police are telling you.You might be in the habit of nodding your head to show people that you're paying attention to them. However, the police may interpret a nod as agreement or assent. Do not nod unless you understand and agree with what the police are saying.

Avoid touching a police officer.If you do not use your voice, you may be accustomed to getting people's attention by tapping them on the shoulder. However, the police may take any kind of touch as a threat. Wave to get their attention instead.

Ask if you may go.After the police talk to you, say or write, "Am I free to leave?" They cannot legally force you to stay unless you are under arrest. If they tell you that you are free to go, walk or drive away calmly.
Knowing Your Rights
Know when you can ask for an interpreter.

If you need a sign language interpreter to communicate effectively, the police must provide you one. Not every situation requires an interpreter, though. Generally, if you need to discuss something important or talk with the police for an extended period of time, you can ask for an interpreter.

For instance, if you're pulled over for speeding, an interpreter probably isn't necessary.
However, if the police want to interview or question you, you have the right to an interpreter to ensure communication is clear and accurate for everyone.

Understand that you can refuse a search.The police cannot search your personal belongings, such as your pockets or the trunk of your car, unless they have evidence that you've been involved in something illegal. You can refuse to be searched by saying or writing, "I do not give you permission to search my private property."

Ask for an interpreter and an attorney right away, if you are arrested.Make a written request to talk to an attorney and to have an interpreter explain your rights to you. Until these things happen, you're not obligated to answer any questions.

File a written complaint if you think your rights have been violated.Gather as much information as you can, such as the name and badge number of the police officer involved, a thorough description of what happened, and contact information for any witnesses. Contact the headquarters of the officer involved, and they will tell you how to file your complaint.
Video: How to Talk to Immigration Officers at the Airport in English 如何與機場英文入境事務處處長交談
How to Communicate with the Police if Youre Deaf or Hard of Hearing images
2019 year - How to Communicate with the Police if Youre Deaf or Hard of Hearing pictures
How to Communicate with the Police if Youre Deaf or Hard of Hearing forecast photo
How to Communicate with the Police if Youre Deaf or Hard of Hearing photo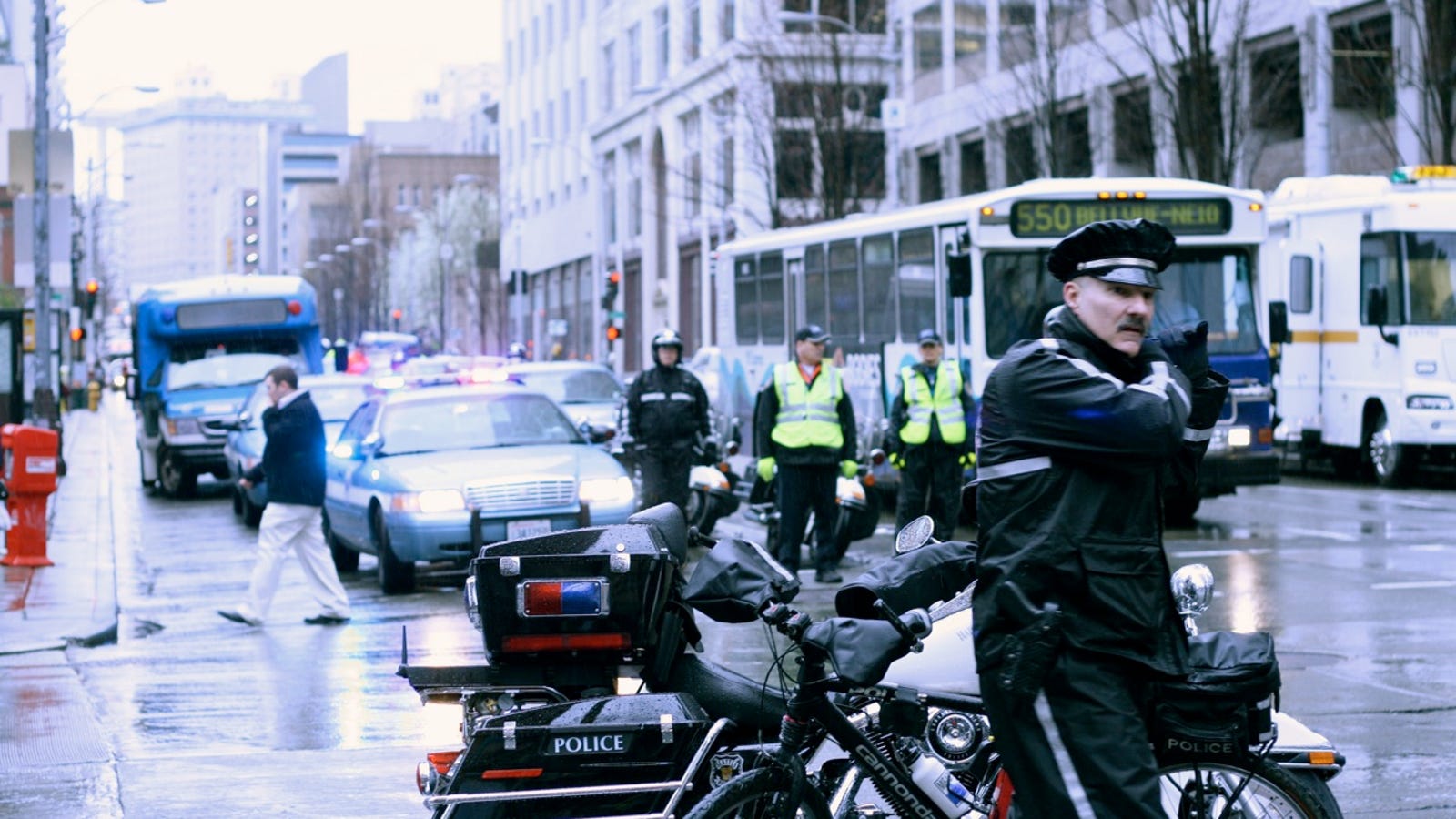 How to Communicate with the Police if Youre Deaf or Hard of Hearing new photo
pictures How to Communicate with the Police if Youre Deaf or Hard of Hearing
Watch How to Communicate with the Police if Youre Deaf or Hard of Hearing video
Discussion on this topic: How to Communicate with the Police if , how-to-communicate-with-the-police-if/ , how-to-communicate-with-the-police-if/
Related News
Oxymetazoline Ophthalmic
Have Flawless Feet with these Easy-to-do Steps
How to Properly Put on a Male Condom
Another Shameless Actor Is Quitting the Show—and This Weeks Episode Is Their Last
How to Make Friends in a New City
How to Resist a Sales Pitch
This Womans Tongue Grew Hair After She Took Antibiotics
My Veteran Husband Was Addicted to Painkillers and Heroin
Tripod Headstand or Salamba Sirsasana II
Ben Simmons Response To NBA Journalists Reveals Why Americans Dont Get The Aussie Perspective On Gun Control
The Couples Survey That Will Help You Get Closer to Your Man
Pickled Beets
6 Ways to Survive the Holidays with an EatingDisorder
Ivanka Trumps Clothing Line Was Secretly Relabeled With a Different Name
Date: 02.12.2018, 12:15 / Views: 32362
---