How To AVOID Sexual Feelings and STOP Thinking About Girls
How to Avoid Looking Inappropriate for the Office (for Women)
Steps
Choosing Appropriate Clothing
Learn your company's dress code.

While the idea of "office wear" typically summons up images of business suits and patent leather heels, dress codes among companies actually vary greatly. Some companies prefer that their employees maintain more formal appearances, while other companies allow employees to dress casually, five days a week. Don't be shy to ask the hiring manager about the dress code before your first day of work.

When in doubt, overdress! It's much better to be the only woman in a dress and heels on the first day of work, rather than the only woman in jeans. Dressing up shows that you take the job seriously, while under-dressing can give the impression that you don't care as much.

Purchase staple items that fit into your company's dress code.

If you are expected to wear business suits every day, you need to invest in some fitted, high quality pieces. You don't need to buy a new outfit for every day of the week, but it's important to have some neutral-colored, "go to" items that you know are office-appropriate and you can easily mix and match.

Even if your office is casual, it's still important that you present yourself appropriately at your place of work. Ripped jeans, dirty sneakers, and belly-baring shirts are fine for the weekend, but keep a drawer stocked with modest, casual clothing specifically for the office.

Avoid low-cut and sleeveless tops.

Again, every office has a different dress code, but this is a great rule of thumb. Make sure that your chest is fully covered when you head off to work.Not only is cleavage inappropriate in the office, but it's also inconvenient to be holding your shirt up every time you reach for a paper or open a drawer! When it comes to tops, opt for ones with sleeves. To avoid looking inappropriate at your office, modest tops are your best bet.

Don't confuse "modest" for "frumpy." There is no shortage of trendy, fun tops that still keep you covered and appropriate for work.
If you want to be taken seriously, let your work performance do the talking. If people are distracted by your voluptuous cleavage, they probably won't notice the great work you're doing.
If you have a closet full of sleeveless tops that you want to wear, throw a cardigan or blazer on over top. These can easily take a top from backyard barbeque to board meeting.

Invest in some tailored blazers.

Nothing says professional like a great fitting blazer. Avoid boxy, "masculine" suits that mask your figure with hard, straight lines. Instead, find a blazer that slightly hugs your body while still giving you ample room to move. Pairing a crisp blazer with a floral top or a sweet dress can help you look work-appropriate and dainty at the same time.

Pick up a blazer in the colors that you wear most often, such as black, cream, or navy, to get the most use out of it.
When it comes to blazers, and all work clothes for that matter, you get what you pay for. Cheap clothing can seem like a bargain, but fall apart after a few washes. Loose strings, frayed hems, and holes can turn the most perfect, appropriate office outfit into a disaster.

Keep your skirts and dresses to your knees, at least.

This bit of advice may sound antiquated, but it will ensure that you don't look inappropriate at the office. Mini skirts and flirty dresses are fantastic, but they have no place at work. Make sure that your skirts and dresses hit at the knee or below. If you're worried about looking unfashionable or overly modest, just make sure your skirts and dresses are properly tailored. You can show off your womanly curves while making sure your hemline is appropriate.

Depending on just how formal your office is, you may need to slip on a pair of nude or black tights under your skirt.

Buy some sleek pants.

The word "slacks" may conjure up a picture of some repulsive, passé trousers, but don't write them off just yet! Form-fitting, structured black pants are perfect office attire, and you can pair them with almost any type of top, blazer, or sweater. You can wear them through most seasons, and you won't have to worry about hosiery or hemlines (or shaving your legs)!

If the pants are a bit long, get them hemmed before wearing them. Scruffy, frayed hems do not look office-appropriate.
Selecting Work-Appropriate Accessories
Wear comfortable shoes.

Regardless of the footwear that your job calls for, you need to make sure that you can wear them for the duration of your workday. Ditch the sky-high heels for some more appropriate pumps or ballet flats. Stick to close-toed shoes to ensure you look appropriate.

Some offices permit sandals or even sneakers, but just make sure you confirm this beforehand. Just like with your clothing, it's better to be safe than sorry. For example, unless you've seen your boss wearing flip flops, don't wear flip flops!
If you have a long commute, you can bring an extra pair of shoes. Some women prefer wearing comfortable walking shoes to and from work, and popping on a pair of heels for the work day.

Avoid flashy, distracting jewelry.Statement necklaces, clunky bangles, or giant hoop earrings can be a lot of fun to wear, but leave them at home. The most work-appropriate jewelry consists of pieces that add a little sparkle, but don't blind. Delicate necklaces, stud earrings, watches, and other unobtrusive pieces can help pull a look together without distracting observers. Less is more!

Keep a professional, structured bag for work.

Cross-body bags, colorful totes, and backpacks can be great for other things, but a sleek, structured bag is perfect for the office. Make sure that it can fit everything you need for a full day of work, because it won't look appropriate if your bag is bursting at the seams and spilling all over your desk space.

You can spend a good deal of money on a designer bag for work, or you can check discount stores for a steal. The only nonnegotiable criteria for a work bag is that it looks clean and in good condition.
Choosing Appropriate Makeup & Hairstyles
Keep your makeup simple and natural-looking.

The key to keeping your makeup office-appropriate is to remember that you should only be enhancing your natural features. Appropriate makeup can actually help to give you a neat and professional appearance.Neon blue eye shadow and hot pink lipstick doesn't exactly create an au natural appearance, so leave that look for after hours. Instead, opt for neutral colors that only highlight your own beautiful features.

Unless you need the full coverage of a foundation, use a simple tinted moisturizer to even out your skin tone. This will even out your complexion while still being light and fresh-looking.Rub some light concealer under your eyes to remove dark circles.
Use mascara to accentuate your eyelashes while making your eyes look bright. Avoid dark eye shadows and eyeliners, as they can appear dramatic and inappropriate for the office environment. Nude or very light eye shadows are acceptable.
Limit your lipstick or lip gloss to natural colors. Make sure you bring it with you so you can re-apply throughout the day.

Style your hair so it's neat and off your face.

You don't need to create a fancy up-do every day before work, but it's important to make sure your hair looks polished and tidy every day. It is inappropriate and distracting to have hair hanging down over your eyes and face. If you wear your hair down, make sure it's tucked behind your ears or held back with a headband. To get it away from your face, a simple bun or ponytail is fine.

Dry shampoo works wonders if your hair is prone to becoming limp and greasy, and you don't want to shampoo it daily. Spritz a little in your hair before work and it will look clean and smell great.

Maintain good hygiene.

The importance of this office etiquette cannot be overstated. It is extremely inappropriate to come to work without brushing your teeth, combing your hair, or taking a shower. No one wants to be in close quarters with someone who did not have the common courtesy to clean themselves up.

Wear deodorant. It doesn't matter if you don't think you'll sweat. Wear deodorant.
Use perfume and body spray sparingly. Even if you love the scent, it can be overwhelming when you're in a small office, especially if everyone else is also wearing scented sprays.
Brush your teeth before work, and bring your toothbrush or mouthwash with you for after lunch. Oral hygiene is especially crucial if you're talking with co-workers or customers all day.
Community Q&A
Question

What if my company has no dress code and they want me to wear something specific on the first day?

wikiHow Contributor

Community Answer

Wear that thing. If you don't have it, ask them to provide it, especially if it's hard to get, like gym clothes for trainers.

Question

Is it OK to not wear makeup?

Absolutely! Some employers may try to insist that you wear makeup in the office, especially if your role involves reception duties, but, unless it is specified in your employment contract, you don't have to wear makeup. If you look smart, healthy and respectable without foundation, concealer, lipstick, eye shadow or whatever else, then go ahead and go to work with a natural, no-makeup face.
Unanswered Questions
Our company just banned leggings in the dress code. This includes with dresses or long shirts. What is your opinion?

Is it okay to wear a miniskirt all summer or should I wear a longer skirt some days to mix it up?

Is it o for my handyman to go shirtless when doing yard work?
Ask a Question
200 characters left
Include your email address to get a message when this question is answered.
Video: The Most Inappropriate Body Searches Caught On Camera
How to Avoid Looking Inappropriate for the Office (for Women) images
2019 year - How to Avoid Looking Inappropriate for the Office (for Women) pictures
How to Avoid Looking Inappropriate for the Office (for Women) advise photo
How to Avoid Looking Inappropriate for the Office (for Women) images
How to Avoid Looking Inappropriate for the Office (for Women) new photo
pics KitchenAid 7 Speed Hand Mixer KHM7210 Color: White
Instagram Launches New Video App Called Boomerang: Here's How ItWorksThe Aftermath of Childhood Sexual Abuse
Paula Echevarría for Suite Blanco Fall 2012 CollectionHow to use curry leaves for hair growthMethylprednisolone
How to Reload Bottlenecked Rifle Cartridges for Long Range Precision ShootingHow to Enjoy Your Life More, Just As It IsThe 7 Best Shampoos and Conditioners to Buy for Fine Hair in 2019
Watch How to Avoid Looking Inappropriate for the Office (for Women) video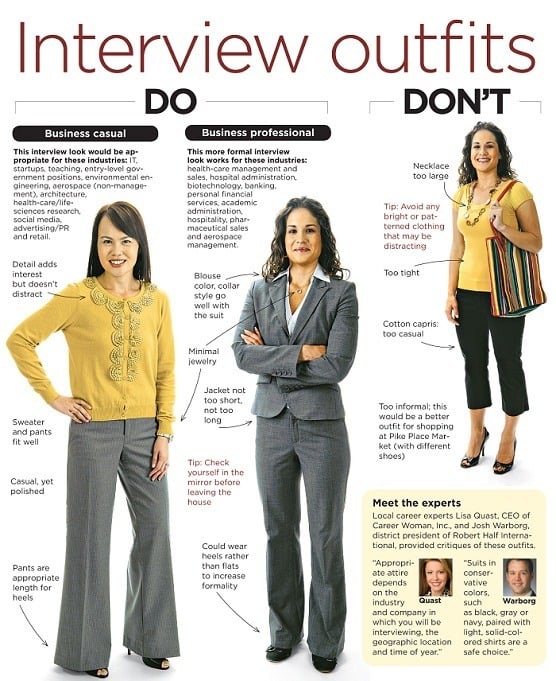 Forum on this topic: How to Avoid Looking Inappropriate for the , how-to-avoid-looking-inappropriate-for-the/ , how-to-avoid-looking-inappropriate-for-the/
Related News
How to Clean Ugg Slippers
Bringing up the conversation
Best Lakme Sunscreens – Our Top 10
Beyoncé and Jay Z Moved to L.A. for Blue Ivys School
Best layered hairstyles for oval, long and round faces
Is Avandia Safe
How to Buy a Sports Bra
Cabazitaxel Reviews
How to Write a Table of Contents
The Best Street Style Looks From Milan Fashion Week Fall2017
How to Make Something You Dont Enjoy a Habit
How to Turn Off MAC Filtering
Warning: Bella Hadids Latest Outfit Will Make You Want to Rewatch Clueless
Mens Hairstyles
Meghan Markle's Messy Bun is Proof That She Won't Be an OrdinaryRoyal
Date: 06.01.2019, 08:08 / Views: 82543
---