What Gluten-Free Really Means
Greatist News examines and explains the trends and studies making headlines infitness, health, and happiness. Check out all the news
Last week, gluten-free eaters had a good reason to raise their (gluten-free) beers and celebrate with (gluten-free) cake.After pondering the issue for nearly 10 years, the U.S. Food and Drug Administration (FDA) released a new, set definition for "" to promote consistency and safety throughout the food industry.According to the new definition, food must contain no more than 20 parts per million of(a wheat protein that can causein some people) to merit a "GF" sticker. Twenty parts per million ispeople on gluten-free diets can eat without having a reaction. Previously, there were no universal standards for how much gluten was actually allowed in supposedly "gluten-free" food items.
Why It Matters
Gluten is a serious dietary concern for hundreds of thousands of people worldwide. Approximately Americans has celiac disease, and thousands more are undiagnosed or experience some form of . When someone with either condition eats wheat, barley, rye, or anything that might contain , their immune system releases antibodies that attack the small intestine and . The most common include stomachache, bloating, diarrhea, constipation, fatigue, and rapid weight loss.
Currently, there's no cure for celiac disease or gluten intolerance except altogether, which is not easy or especially convenient. Nobody knows exactly why, but cases of celiac disease and gluten sensitivity have . The food industry has responded quickly to the growing need for gluten-free food items.Annual sales of gluten-free foods and products tipped the scale at in 2012, and they're expected to grow to billion by 2019.
But despite the prevalence of gluten-free cookies, pancake mixes, cereals, and prepared foods, there hasn't been much regulation. Before last week, the didn't have a working definition of "gluten-free."Without enforceable guidelines, pretty much anythingcouldbe labeled "gluten-free."Considering the GF diet's popularity as a and , companies are happy to slap the GF label on any old product.
Is It Legit?
Yes, but it will take up to a year to implement. The FDA has considered creating industry-wide regulations since it passed the (FALCPA) of 2004 (which improved food labeling for many common allergens). The FALCPA didn't offer any specific rules for gluten, probably because there was no existing definition for gluten-free at the time. The FDA wrote a proposal back in 2007, reassessed the idea in 2011, and began researching how to implement a real and effective definition of "gluten-free."
The new standards are hardly slapdash — the FDA has been pondering how to organize and regulate GF foods for nearly a decade.Manufacturers have one year (until August 5, 2014) to apply the new regulations to their products. After that, any foods labeled "gluten-free," "free of gluten," "without gluten," or "no gluten" that don't match up with the official definition (20 ppm or less of gluten) will be considered misleading and can be seized or forcibly recalled by the FDA. With a new working definition, the FDA will be better equipped to prevent false advertising and make it easier for those with gluten sensitivities to stay safe in the grocery store.
Got something to say? Share it in the comments below or get in touch with the author .
Video: FDA Deputy Commissioner at Gluten-Free Food Labeling Summit
Gluten-Free Finally Means Something with New FDA Rules for Food Labels images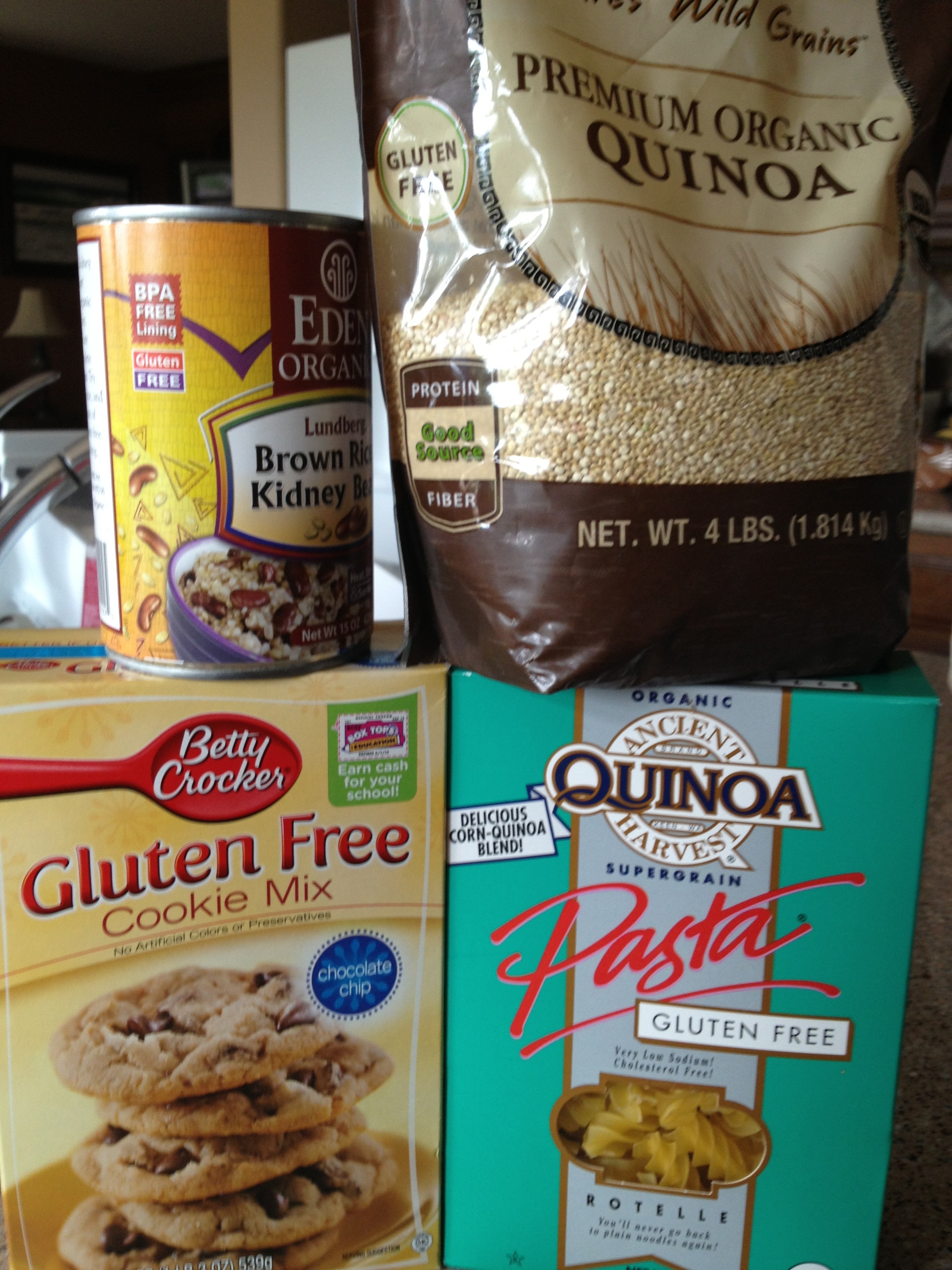 2019 year - Gluten-Free Finally Means Something with New FDA Rules for Food Labels pictures
Gluten-Free Finally Means Something with New FDA Rules for Food Labels recommendations photo
Gluten-Free Finally Means Something with New FDA Rules for Food Labels pics
Gluten-Free Finally Means Something with New FDA Rules for Food Labels new picture
foto Gluten-Free Finally Means Something with New FDA Rules for Food Labels
Watch Gluten-Free Finally Means Something with New FDA Rules for Food Labels video
Forum on this topic: Gluten-Free Finally Means Something with New FDA , gluten-free-finally-means-something-with-new-fda/ , gluten-free-finally-means-something-with-new-fda/
Related News
Give yourself a power makeover
Rangoli Designs for Onam
How to Sell a Watch
How to Know if You Are a True Goth
Tribes Offering New, Delicious Hummus Flavors
Mometasone Topical Reviews
3 Ways to Be a Guido
How to Manage Remote Employees
What You Need to Know About Soybean Oil—and How It's Sabotaging YourDiet
Preggies: People Making A Difference
Date: 04.12.2018, 22:04 / Views: 33275
---