DIY Drill Holder & Power Tool Charging Station
Check out our other DIY and tool buying guides
The best pliers overall
Vampire Tools
Why you'll love them: Great build quality and a unique jaw design make the Japanese-made Vampliers Pro the best and the most versatile linesman's pliers that you can buy.
There are many styles of pliers out there, and home handymen and professionals alike will probably end up with multiple pairs suited for different tasks. For your go-to pliers, though, a solid pair of "linesman pliers" will tackle most jobs you're likely to face, and the Japanese-made Vampliers are easily the best ones you'll ever use.
The "Pro" model is the larger pair of Vampliers which Vampire calls "screw extraction pliers" owing to their unique jaw design. We found the standard 6.25-inch Vampliers to be a little bit small for some tasks, and so the 8-inch "Pro" is our top pick. The Pro's jaws are beefier, but these Vampliers aren't too big or unwieldy by any means thanks to the comfortable contoured grips.
The versatility of the Vampliers is evident in the design of its jaws. Whereas most plier jaws have a single set of horizontal grooves that allow the teeth to grip the work piece, the Vampliers have both horizontal and vertical teeth. This more complex jaw profile lets the user gain purchase on an object from two different directions and is what makes the Vampire pliers particularly good at extracting stubborn screws, nuts, and bolts.
Of course, as a meaty pair of linesman's pliers, the Vampliers Pro will also tackle pretty much anything else you need standard pliers for, including crimping and trimming wires with the built-in wire cutter.
They're fairly expensive at , but the Japanese-made quality, fantastic design, and versatility of the Vampliers make them in our opinion. For a sturdy pair of jack-of-all-trades pliers that will last a lifetime, the Vampliers Pro are the gold standard.
Pros:Made in Japan, excellent steel construction, ergonomically contoured grips, unique jaw design that's extremely versatile (and great for difficult tasks like screw extraction), and built-in wire cutters
Cons:They're relatively expensive
Buy the Vampire Pro pliers on Amazon for
The best long-nose pliers
Klein
Why you'll love them: For more delicate tasks like electrical work, the Klein all-purpose pliers are the perfect tool, thanks to their comfortable spring-loaded grip, well-designed long-nose jaws, and built-in wire cutters and strippers.
Linesman's pliers like the Vampliers are highly versatile tools that are great for many jobs, but certain tasks that involve smaller work pieces — like electrical wires — require a more delicate touch. Long-nose pliers, which feature narrower jaws with a smaller surface gripping area, make it much easier to maneuver in tight areas and gain purchase on small or hard-to-reach objects.
These long-nose pliers from Klein are perfect for such jobs. The jaws are long without being "needle-nose" thin, allowing you to grip smaller objects and make loops with wiring while still offering enough size and strength for other everyday jobs you'd need pliers for. The head also features a hardened wire cutter and five holes for stripping 8-16 gauge solid and 10-18 gauge stranded wiring.
Made in America, the Klein pliers feel tight and solid as soon as you pick them up, and this built-to-last quality is evident right down to the hot-riveted joint, which exhibits no annoying slop or play. The Klein pliers also have a very comfortable rubberized and contoured grip with a spring-assisted opening, which requires a short break-in period but is ultimately easier to operate for extended periods.
The long but sturdy jaws and suite of wire-working features make the accurately-named Klein all-purpose pliers extremely versatile, and given this wide range of use, these were competing with the Vampliers for our top pick. But as adaptable as they are, the Klein pliers' jaws are not quite beefy enough for gripping larger workpieces.
This isn't a drawback, necessarily — this is just the nature of long-nosed pliers designed for more delicate work — but it's something to be mindful of if you're looking for a single "go-to" pair of around-the-house pliers. Nonetheless, these are an excellent choice for electricians, HVAC technicians, and general users looking for a solid set of pliers that pack .
Pros:Made in the US, a versatile long-nosed jaw design, built-in wire cutters and strippers, comfortable spring-loaded grips, and a tight joint that doesn't wobble
Cons:Fairly expensive, and the tight rivet requires a short "break-in" period
Buy the Klein all-purpose long-nose pliers on Amazon for
The best locking pliers
Irwin
Why you'll love them: If you're tired of busted knuckles from your pliers slipping off the work piece, then locking "Vise-Grip" pliers are what you need, and Irwin still makes the best ones for less than .
If you're at all familiar with basic tools, then you've almost certainly heard of locking pliers referred to as "vise grips." Like Kleenex and Q-Tips, however, "Vise-Grip" is actually a patented name that has become a catch-all term for all pliers of this style, which was originally created by the Irwin tool company.
One persistent frustration with pliers is that they generally require you to keep hold of the tool while it's on the work piece, and those without locking mechanisms can lose purchase and slip off the piece altogether, resulting in annoyance at the least and skinned knuckles at worst. Groove lock designs like the Knipex Cobra and Channellock mitigate this to some degree, but no pliers keep hold of objects better than Irwin-designed Vise-Grips.
Vise-Grips work by adjusting to the size of the work piece and then locking in place when gripped onto the target object, thus keeping the jaws securely clamped regardless of the handle's orientation. This allows you to release your grip without the pliers losing theirs and is particularly useful when you need to turn the pliers around an object, such as when tightening or loosening a section of pipe. A simple release lever at the base of the handle allows you to unlock the jaws when you need to remove them.
It's an intuitive and effective design that hasn't changed much over the decades, and for this style of pliers.
Unfortunately, though, the Vise-Grips are no longer manufactured in the US and are now fabricated in China. This may not be a drawback for you depending on whether or not you care about this sort of thing, especially considering the price and that and built to get the job done.
Pros:Solid construction, highly affordable, and the locking mechanism effectively secures the jaws tightly to the work piece with little to no risk of the pliers falling off
Cons:No longer made in the US
Buy the Irwin Vise-Grip locking pliers (10-inch) on Amazon for .63
The best adjustable pliers
Knipex
Why you'll love them: With German engineering, the construction quality to match, and a smooth and robust adjustment mechanism, the Knipex Cobra is far and away the best pair of adjustable groove-lock pliers for the money.
Next to linesman's pliers, adjustable "groove lock" pliers are arguably the most common type in use today. If you're familiar with this style and with popular makers like Channellock that specialize in these, then you may have noticed that our favorite, the Knipex Cobra, looks a little bit different. While still a robust tool, the Cobra pliers are noticeably slimmer due to their unique locking mechanism which is the highlight of this great design.
The Cobra's groove lock features 25 different jaw width positions and secures tightly to pretty much any work piece you can fit the teeth on. The push-button lock is simple to engage and extremely strong, , and the grip is both safe and comfortable — there is no place for you to get pinched if your hand happens to lose purchase. The "comfort grip" model adds some extra cushion to the handles for a few dollars more.
Knipex's unique engineering also results in a much slimmer, sleeker pair of pliers. The Cobra's head is thinner and narrower than that of other adjustable pliers, which lets you work them into tighter areas where other tools might not fit while also giving you a better view of things. They're considerably more lightweight, too, which is something to think about if you have to lug them around all day.
Knipex Cobra pliers aren't super-expensive per pair, but they're not exactly cheap at around for the 10-inch model. Similar tools are available for to , but these don't boast the same German-made quality as Knipex pliers, which .
The Cobras are more than worth the price considering their quality and that they'll last for decades, but the cost can get up there if you're buying multiple pairs.
Pros:Made in Germany, precise and rugged adjustment mechanism, durable and long-lasting construction, lighter than comparable adjustable pliers, easy-to-use push-button groove lock, and they're available in a number of different sizes
Cons:They're fairly expensive
Buy the Knipex Cobra adjustable pliers on Amazon for
The best pliers set
Channellock
Why you'll love them: This high-value set of five American-made pliers from Channellock gives you everything you need to get a handle on just about any task you'd need them for.
All of our aforementioned picks are highly adaptable to a wide number of tasks for which you might find yourself needing pliers, but unfortunately, there's no single tool that can tackle every job.
Pliers come in a wide array of lengths and styles for a reason: There are a lot of objects of different shapes and sizes that need to be grabbed, pulled, twisted, and so on, and if you're a dedicated do-it-yourselfer, then you'll eventually need more than one pair of jaws.
As we've mentioned, a single pair of pliers won't set you back a fortune, but if you need to buy a bundle of them, then it can get pricey quick. That's why Channellock, an American icon in the world of pliers, is our favorite pick for buyers who want to buy a nice set of inexpensive tools without skimping on quality.
This set comes with five pairs of Channellocks: a six-inch slip-joint, a seven-inch cutter, an eight-inch long nose, and two of the brand's namesake groove-lock pliers. The two groove-lock pliers are 9.5 and 10 inches, with the larger one offering a considerably wider range of jaw opening positions.
in one handy package. The pliers also come in a nylon tool roll, although you may want to replace this or find a better place to keep them long-term.
Channellock pliers are still made in the US, which is even more impressive given their low price. in comparison to other budget-friendly tool brands, although the groove lock pliers aren't as nice as our favorite adjustable pick, as these lack the push-button adjustment, which we found more convenient than the standard tongue-and-groove system.
They're still very solid tools, though, and represent the best value of all of our picks: At around for this set, you're getting great American-made pliers for about a pop.
Pros:Five different pairs of pliers for virtually any job the average user will encounter, they're made in the US, feel very solid and sturdy compared to other low-cost tool brands, and they're an excellent value
Cons:Groove-lock pliers lack a push-button adjustment, and the tool roll feels cheap
Buy the Channellock 5-pliers set on Amazon for
Check out our other DIY and tool buying guides
Bosch
The best saws you can buy to tackle projects at home
If you like to tackle DIY projects around the house, you're going to need a saw or two. We've rounded up the very best saws you can buy whether you need a jigsaw, , circular saw, or table saw. In our guide, we've included picks for eight different kinds of saws:
The best ladders you can buy
From painting the nursery to changing a light bulb or hanging holiday lights, everyday life often calls for a ladder.
We've included many different types of ladders to suit different needs.
Video: HOW TO DIY BATHROOM MAKEOVER 2 | HAIR TOOLS ORGANIZER
Check out our other DIY and tool buying guides images
2019 year - Check out our other DIY and tool buying guides pictures
Check out our other DIY and tool buying guides recommend photo
Check out our other DIY and tool buying guides pics
Check out our other DIY and tool buying guides new images
pics How a Lupus Diagnosis Made Me More Selfish
25 Badass Thigh Tattoo Ideas for WomenTop 10 Sea Salt Hair SpraysWhat it's really like to date a man with kids
How to Be a Good Teaching Assistant
17Women Who Were Never Considered Beautiful But Proved Everybody Wrong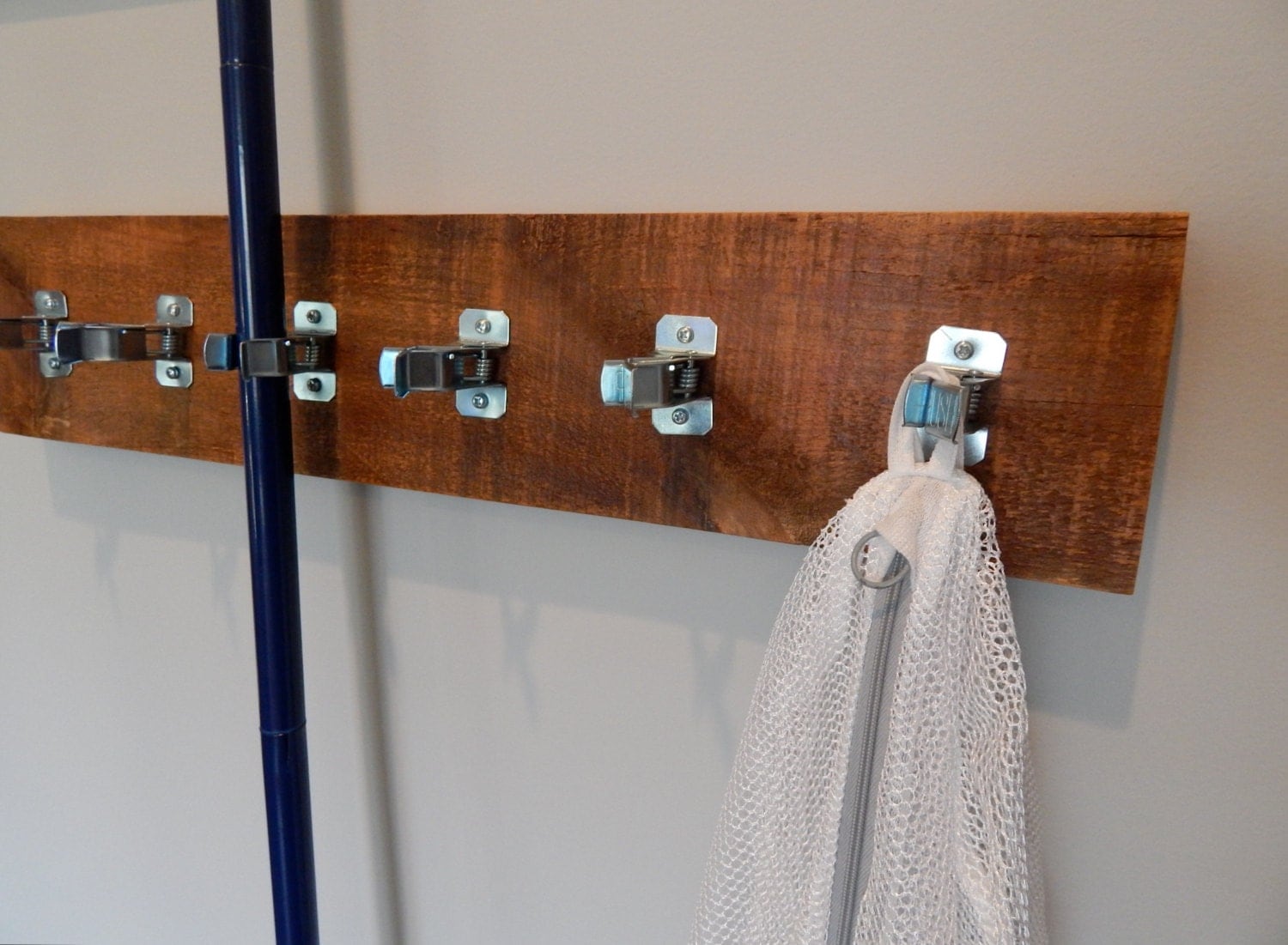 Watch Check out our other DIY and tool buying guides video
Discussion on this topic: Check out our other DIY and tool , check-out-our-other-diy-and-tool/ , check-out-our-other-diy-and-tool/
Related News
How to Be Successful on Furry Paws.Com
How to Be a Wildlife Photographer
How to Become a Pharmacy Technician
How to Find a Theme to Decorate a Small Bedroom
How to Find a Topic for a School Project
Its Not Chlorine That Turns Your Eyes Red in the Pool: ITS PEE
How to Stop Competing With Other Moms
Chanel Resort 2014 Campaign
How to Start an Anime Club
How to Cope With Being Alone at Night
Italian Caprese Sandwich
How to Improve Daily Heart Function
7 Seductive, Aphrodisiac Cocktails to Mix up This Valentine's Day
50 Fallen Soldier Tattoo Designs For Men – Memorial Ideas
Date: 18.01.2019, 08:39 / Views: 41495
---