Barefoot Running injuries: How to Fix and Strengthen your Feet!
Barefooters Recovery Shoe Review
After a long walk or a long day on your feet, it can feel great to slip into a recovery shoe. Barefooters recovery shoes are made of a washable blend of cork and silicone. They are very flexible to the feel. They feature a foot bed insole they call Oooaaahs(r) that massages your foot. Or, in my case, the ridges mostly annoy you. But the insoles are removable and you can replace them with your chosen kind or wear the shoes without an insole.
The Barefooters shoes have been discontinued and the manufacturer's website is inactive. You may still find them available on closeout.
Wearing Barefooters as Recovery Shoes
After a long walking workout, I want to give my feet relief as soon as possible. I want to get them out of the sweaty socks and away from the shoes that took me through some long miles. The same can be true after spending a long day standing or wearing dress heels.
These recovery shoes are made of flexible cork/silicone. You slip into them and there is a strap that keeps them on. They provide two additional straps in the box, in black. I've seen reviews that say people have lost straps, so that is a good safety measure.
Barefooters come in a variety of colors and in European sizes. These are not lightweight shoes, however. Each weighs in at 14 ounces, which is as heavy as my trail shoes and twice the weight of my FitFlop recovery sandals.
Previously I've tried putting on Crocs and knock-offs of Crocs but they did not fit the shape of my foot at all. Barefooters fit my foot very well, allowing my toes to spread out. This is especially important after a long walk or long day when your feet are swollen. I was very pleased with the fit. I have a wide foot and a bunion on one foot, so having enough space in a recovery shoe is critical for comfort and, er, recovery.
The shoes are made with an injection process, resulting in a smooth and seamless interior. That reduces risk of getting rubbed wrong by the shoes. I found the heel cup to be comfortable and it didn't rub my heel raw when wearing without socks, which is a problem I have with many shoes.
Relexology Foot Bed
The reflexology insole has ridges under the toes, along the metatarsals, under the arch and heel. The design is mean to massage the pressure points on your soles as you walk.
I think the foot bed gives a love/hate reaction. I walked a seven-mile walk and then slipped into the Barefooters to go shopping and do errands. My feet did not enjoy the ridges and I found myself limping from the discomfort. But the good news is that the footbeds are removable and you can add your own preferred insole.
Wearing Barefooters
You can wear Barefooters with or without socks.
Why would I wear Barefooters if I didn't like the reflexology footbed? I like the slip-on design. I don't wear flip flops, so these are a good replacement choice for slipping into to work outside in the garden, go on quick errands, or wear in the sand on the beach. Being washable, they won't hold onto dirt or sand.
With the silicone construction, I worry about whether they would lead to sweaty feet and foot odor. I have that problem with FitFlops. I didn't detect any odor after wearing the Barefooters for a couple of hours and my feet didn't feel especially hot or sweaty. They have lots of aerating holes in them throughout the upper, and the ridges on the insole allow airflow under the sole of your foot to cool them.
The soles are very flexible and don't restrict or correct your foot motion.
The are very flat, although the insole adds a little heel lift.
Bottom Line on Barefooters
If you slip into Barefooters and love the feel of the reflexology footbed, they may be worth the price But if you don't, then they are an expensive proposition.
Video: Barefooters Classic Unisex - Planetshoes.com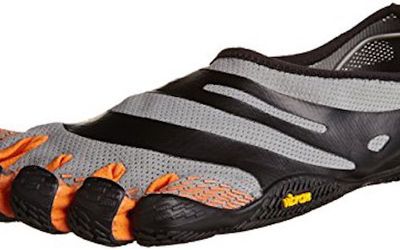 Barefooters Recovery Shoe Review images
2019 year - Barefooters Recovery Shoe Review pictures
Barefooters Recovery Shoe Review recommend photo
Barefooters Recovery Shoe Review images
Barefooters Recovery Shoe Review new foto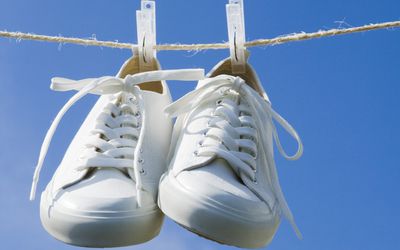 foto Braid Ideas: Kate Bosworth's Updo Is InsanelyPretty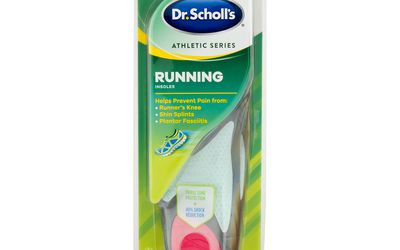 When A Unit Isnt A UnitBachelorette Kaitlyn Bristowe Is Taking a Breakup Vacay Far Away from Shawn Booth7 Easiest Succulents To Grow (And 3 Of The Hardest)
The Superfood For Healthy Blood Sugar
10 Reasons Why New Year's Resolutions FailHow to Care for an Elderly Guinea PigHow to Ride Through Trees on a Snowboard
Watch Barefooters Recovery Shoe Review video
Communication on this topic: Barefooters Recovery Shoe Review, barefooters-recovery-shoe-review/ , barefooters-recovery-shoe-review/
Related News
Dior Launches More Affordable Backstage Beauty Line
Nutella Cheesecake Recipe
Scallops Veronique with Linguine
Clindamycin Reviews
12 Amazing Health Benefits Of Manganese
15 Actually Cool Hair Clips That Won't Remind You of the Ones Your Mom Made YouWear
How to Cure Scabies
Worst Financial Advice for Women
Male Hormones and Risk of Lymphoma Relapse
How to Identify Email Spoofing
Date: 06.01.2019, 18:13 / Views: 91573
---